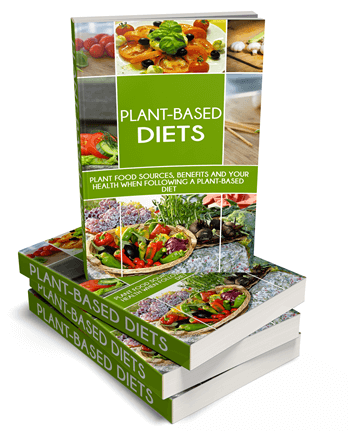 This brand new 'Plant-Based Diets' PLR package provides all the information you need to understand and follow a plant-based diet. It certainly isn't just a new type of diet or a new fancy name for a vegetarian or vegan diet, that's for sure! Take a look at the article titles to see what's been covered in this high quality PLR package.
We've also created an eBook for your convenience and a bonus report is included in this quality pack! Here's a list of all the details…
Plant-Based Diets PLR Pack Includes…
Articles – 10 high quality articles in text and Word doc files.
All articles professionally written and edited.
Report – "Different Types of Plant-Based Diets"
eBook – An eBook, created from the articles in this pack. Beautifully formatted, disclaimer, introduction and conclusion added.
eBook fully illustrated with royalty free, commercial use images.
eCover Graphics – eCover graphics for both the report and ebook. In 4 different layouts, including a 3D stack. The PSD files are included for editing.
Social Posters – 10 professionally designed social posters, plus PSD files!
Beautiful typography and photographs. People won't be able to resist sharing your posters. Just add your URL and enjoy going viral!
Infographic – Plus a bonus, full-size infographic, that has created another 10 mini-infographics!
10 Plant Based Diet PLR Articles
Here are the 10 article titles and word counts. These are lengthy articles!
What Is a Plant-Based Diet – 763 words
Benefits of a Plant-Based Diet – 660 words
Plant-Based Foods and Your Nutritional Health – 589 words
Plant-Based Diets and Protein – 681 words
Plant Food Sources of Protein, Carbs and Fiber – 614 words
Plant Food Sources of Fats – 765 words
Plant Based Diets and Heart Health – 600 words
Plant Based Diets and Diabetes – 518 words
Plant-Based Diets and Weight Loss – 668 words
Plant-Based Diets Versus Vegan Diets – 738 words
eBook Created From The Articles
If you prefer an ebook to articles, we have done all the work for you! We have used the articles in this package to create the 7,462 word long ebook. The ebook is supplied in a word doc and a PDF file, plus has a disclaimer, an introduction and a conclusion. We created it in case you prefer an ebook to articles… or if you like, you can use them in both formats. All the images are royalty free licensed and are for commercial use. This is important!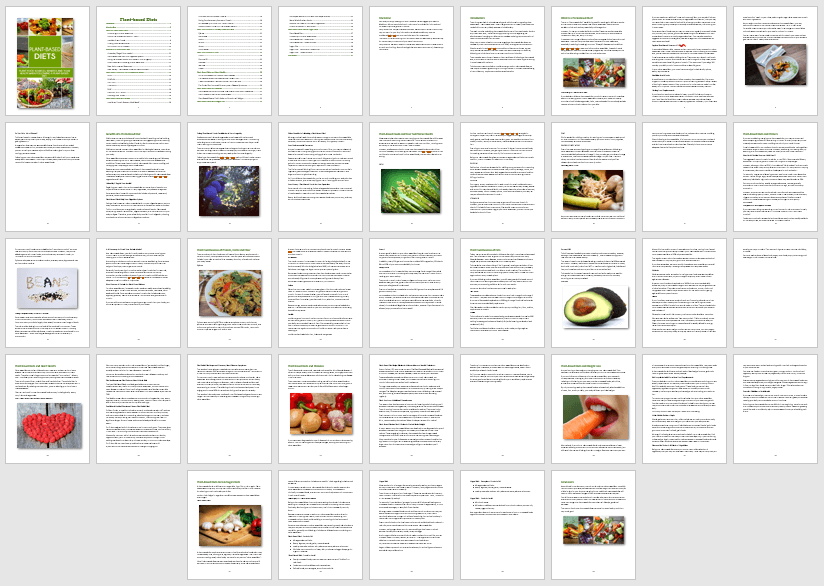 eCover Graphics Plus PSD File
Beautiful eCover graphics ready to go!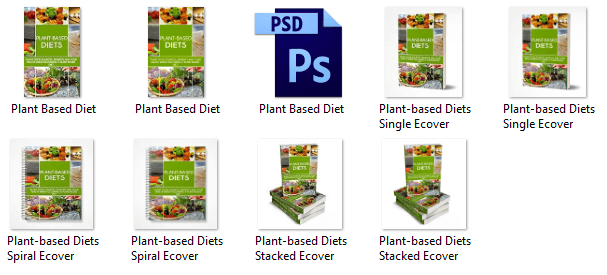 Different Types of Plant-Based Diets – PLR Report
This report explains the different types of plant-based diets and is 1,275 words long. It is new content, separate to the rest of the content provided in this package.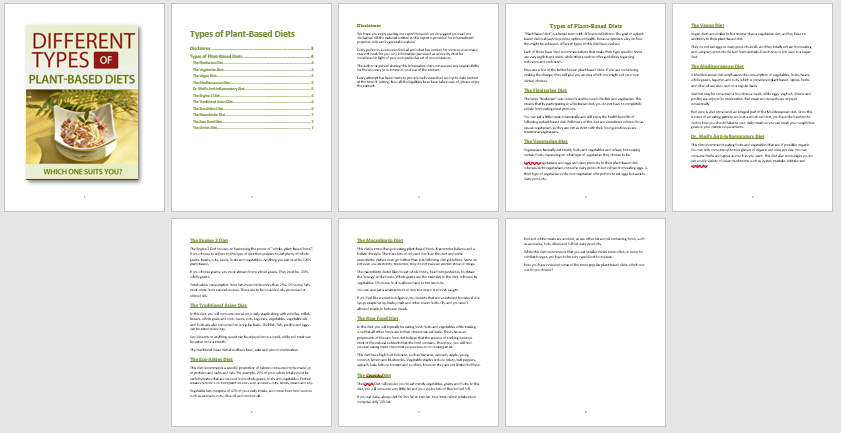 Report eCover Graphics

Professionally Designed Social Posters
Social posters bring your posts alive. They catch your reader's attention and if they like your post, they'll share to their favorite media platform. That brings more traffic from their friends! These files come in JPG and PNG formats, and the PSD files are included for easy editing.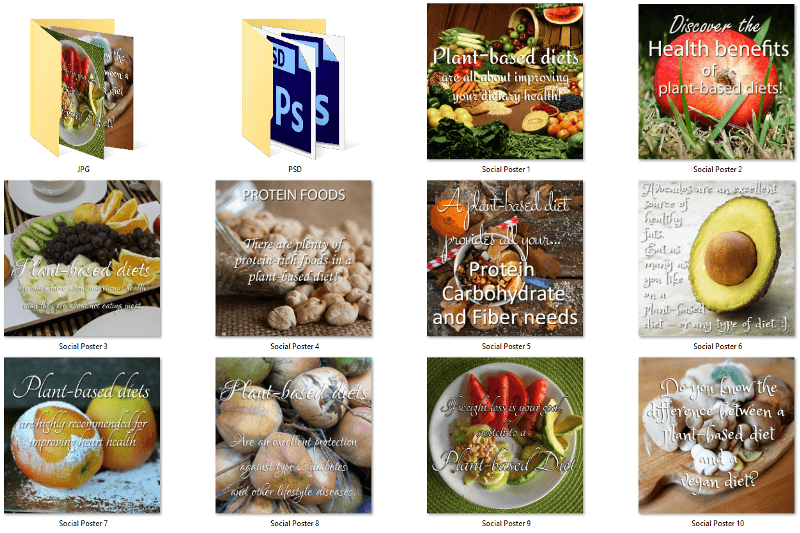 Full Size Infographic
This super-duper size infographic measures 800px x 4,635px. This is what the authority sites display on their websites. This infographic is professionally designed. Plus, it creates another 10 mini-infographics, so you have lots more chances of going viral on the social media platforms! Each separate graphic is on a different type of plant-based diet.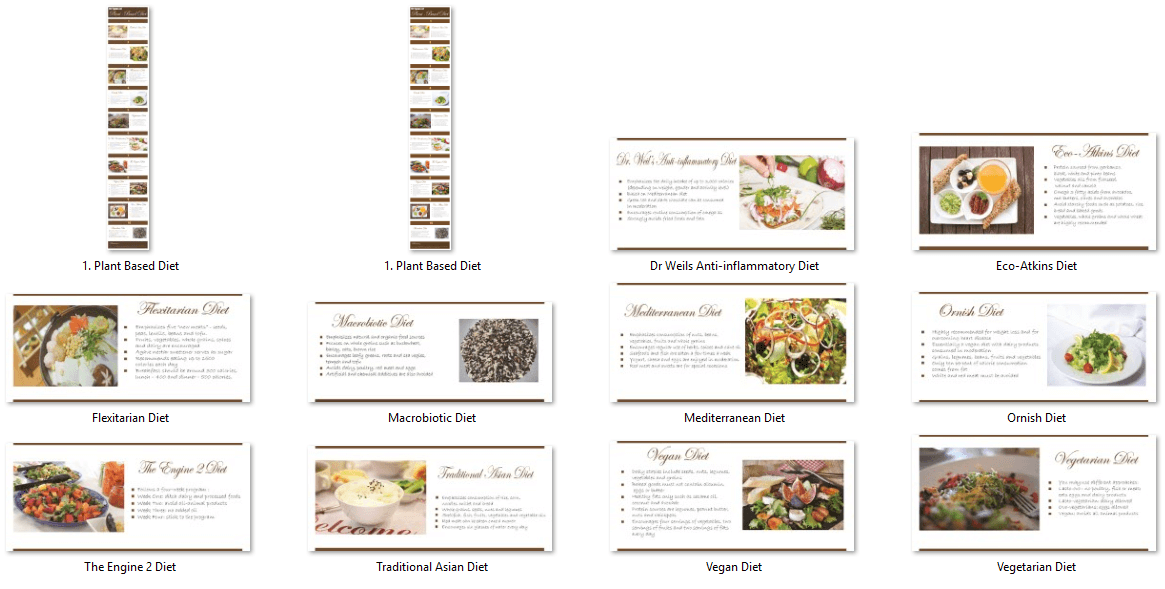 All this for ONLY $37