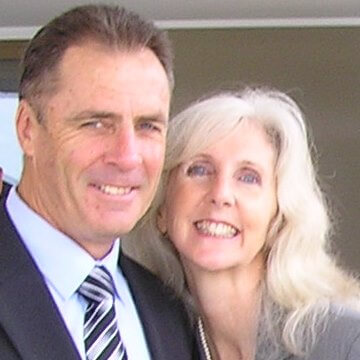 We are Geoff and Susie O'Dea, the owners of Master PLR. We have been online business owners since early 2007 and we were both offline business owners not long after we both left school.
We now look forward to helping you with your business endeavors.
During our time online we have experienced many changes with Internet marketing. We started building simple affiliate review sites and used the Google Adsense program and affiliate companies, such as Clickbank, to monetize them.
We built hundreds of these websites and they all needed content to keep them fresh and updated! There was no way we could write articles for hundreds of websites.
That is when we started buying PLR articles. We were looking for ways to save time and money and heard that using 'Private Label Rights' content was the thing to do. So we did it!
However, our sites and other online marketer's sites started to fade with all the Google updates…why? That is an easy one to answer…the quality of the content we were all using was second rate. It was written for keywords and not human eyes. This is one of the reasons why using PLR content got a bad rap years ago.
Therefore we had a problem. We needed content that would entice Google to send potential customers to our site to read! LOL… not just 'read' a bunch of keywords.
The PLR articles in the past were not the best to say the least… dare we say that many were absolute rubbish. They were just keyword-stuffed and didn't make a lot of sense. We also realized that if that was our problem, then there would be a lot of marketers like ourselves with the exact same problem!
That is where we decided to provide a solution to most website owners' biggest problem. Finding quality content! Today, even all these years later, high-quality PLR articles and other forms of content are still needed. The reason is that all websites, regardless of authority level or niche, get traction when kept updated.
Your websites also require images, infographics, videos and more to keep visitors coming back and sharing your content. Today more than ever social signals are important and people are reluctant to share bad content. Do you?
Plus, PLR content can be used for more than just adding content to your websites, and we show you how.
That is why we created Master PLR. We know what you need to make your websites attract attention.
What Makes Us Different To Other PLR Providers?
We are different because we are a husband and wife team with the same goal, and that is to help others succeed. We believe in Karma! We struggled in the beginning and we vowed and declared we would help others once we knew what worked. Now we help many Internet marketers, both newbies and veterans, with their website promotions.
You can take advantage of our combined knowledge and experience! We are writers…Australian born and bred…so English is our first language. 🙂
Every article you purchase from our website has either been written by us or one of our highly skilled writing team. Plus, if we haven't written the article ourselves, it has been edited by our editors and then checked again by either one or usually both of us. Every article sold has to pass our quality control.
We provide you with content that we are proud to use ourselves.
This is what sets Master PLR apart from many other PLR providers. We want you to feel confident knowing that with every single purchase you make from our store you will be receiving the best of the best. It's a bold statement but one we feel confident in making.
There are also other PLR providers that do provide quality and we are happy to point you in their direction. There are others that we won't waste your time with.
We want you to remember us as being high quality content providers. This website is not a 'set and forget' depot. It is a constantly-updated living resource, with new content added continually.
If you have any content or topic requests, please let us know. We are here to provide you with content you need and we will do our best to deliver. You can even see if our content is as good as we say it is, by signing up to receive free article packs. We hope you love our content as much as we love writing and creating the content for you.

Geoff and Susan O'Dea

Update 2019: We previously owned Hosted Safe and Website Designs Australia. We sold our hosting business in 2019, and ceased operation of our web design business at the end of 2019. We owned and operated these for many years. We now focus all our time and energy into creating content you can be proud of.
Update: 2020: We created another PLR website that didn't just focus on health and wellness PLR and personal development PLR. Our sister site is White Label PLR Content and we will be providing private label rights content in other popular niches.