Tap Into Years of Online Marketing Experience to Create Your own Repeatable System for Creating Websites That Get Results!
Have you spent hours, weeks or months (even years) churning out lots of websites that don't make you a dime? Do any of the following situations sound familiar?
You've got your WordPress installed. The door is open to the World Wild Web...but what is the next step? There are so many things to consider...
SEO, security, navigation, contacts, legal pages, look and feel, backup, uploading stuff, and on and on.
There are dozens of things to address, but you just don't know where to start.
Lack of confidence sets in and you don't do anything.
Or maybe you are a bit of a risk taker and you download a free theme that looks good.
After all, the default theme is horribly boring. So you find a free theme and start playing around with that free theme. Before you know it, you have a 3-column mess you can't figure out how to undo.
So you call your hosting support, start up a chat or submit a ticket.
90 minutes later, you are still waiting for a response or they inform you that…BECAUSE your ticket has to do with WordPress, you need to contact WP support. They just do the hosting. Now what do you do?
Here's another situation...
You've worked like the devil and published 30 blog posts, some of it copy/pasted private label rights content, some PLR articles you modified, and even created some unique content on your favorite topics. Your passion topics.
BUT your website still isn't shown in search - after a month.
BECAUSE you've overlooked one of the most important settings in setting up a blog.
Here's one more situation that can turn your hard work into and a useless website.
You've been hacked and blacklisted.
BECAUSE: You neglected to take basic security steps to protect this asset.
If any of those situations sound familiar, you aren't alone, because those examples are all drawn from our own personal experiences!
Here's the thing...
It's not your fault!
There is an entire industry built up around how to get started online because WordPress is just so easy to install, but then you are on your own.
We know that. We deal with newbie questions every single day. There is just so much to cover.
So we decided to make it easy for you to create your own 'Repeatable System'.
Kate Rieger, Geoff and I are sharing our strategies for you to get out of the fog with your website setup and marketing…so you can actually tie it all in together and make it work!
Learn From 26 Years Experience!
We've been online a very long time and between us we have over 20 years experience! I remember way back when, when Geoff would say to me, "Surely there is a step-by-step formula that someone has done that actually works and that we can follow."
Well, we never found that system, so we developed our own repeatable processes – that work!
We are full-time markers and have been, for quite a few years now…and we know what works. What I love about what we do, is that I have been doing the same thing over and over for years now!
"It's easy! It certainly isn't hard, but I never see THE EXPERTS show what I do."
I only hear about all these different tactics on what to do "TODAY", whereas I want to show you what I do all the time…my steps are "EVERGREEN". I can almost guarantee that what I do today, I will be doing in years to come! That means that my sites will only be more powerful than they are already today.
That's What We Want To Show You!
We want to show you how to make your websites be powerful, strong, lifelong, sustainable money-making websites...the way we set ours up right from the start.
This Is For Newbies

and

Seasoned Marketers...
Now this training is perfect for those just starting out, but we also know there is a very large group of marketers who aren't making their desired income and who will discover nuggets too. How do I know that?
In the course of conversations with other successful marketers they too have 'ah-ha' moments when I teach them even just one of my strategies.
"So whether you are a newbie or a seasoned marketer
these sessions can truly boost your bottom line!"
I have new clients, sometimes with huge businesses struggling to get their website "happening". After we implement my changes and they follow my steps…they start to see results. That's what we want for you!
We Made A Huge List…and Then You Added Some!
We came up with a list of over 127 things we would like to show you, and many of you have sent in more questions you would like to know the 'how-tos' to, that aren't even on our list!
Ready? Here's What You'll Learn...
Session 1 – Getting Your Website Setup Right
Security Modifications to Prevent Getting Hacked in the First Day (or hour)
Trusted Plugin for Security & SEO
Steps to Get Indexed Quickly for Your Core Niche Topic
Critical change for affiliate sales.
SSL Certificated Sites Rank! Plus, Google loves and wants them.
Session 2 – Look Good Without Compromise
Themes – Why you should avoid freebie themes.
Why I prefer Genesis for all my designs and customizations.
Page Layouts – When, why, where?
WordPress and WordPress Plugin updates.
Pages and Posts – Are you doing it right? Or are you confusing the search engines and your website visitors? I can almost guarantee you aren't sure if you are right or wrong.
Legal Pages – You need them!
Can I tell you number 7? NO! It's the best part! :D
Session 3 – My $20,000 Formula
You may have heard my $20k interview with Kate Rieger – However in our webinar session Kate wants me to show you EXACTLY how I do it.
I have never shared this before…but I have decided to share it.
I want to show you that you can make money using PLR…and that you can 'rinse and repeat' what I have done…and I have NEVER seen anyone show or share this before. Plus it's easy to do!
I also know someone will probably say it was all their idea and I personally don't care…because you all heard it first here! Plus, people will love using PLR even more.
I'll also be explaining why there is a fear of the dreaded 'duplicate content' penalty and why people blame PLR content. This is a goodie!
The $20,000 tip is too. This is gold...I promise. You'll see me show you 'how'.
Session 4 – On Page SEO and Off Page SEO
I'll be showing you nifty little tricks that you may not be doing for your on-page and off-page SEO.
They won't be expensive or hard to do either! I'll actually be saving you lots of money!
That's all I have to say about that for now…you'll have to watch to see.
Session 5 – Categories, Tags, Menus & Site Navigation
Site structure is very important – Start with your categories right, right from the start!
Don't go changing your site structure all the time…do you always wonder why your rankings and keyword positioning keeps changing?
I'll be explaining when to use 'what' and 'how they help' your site navigation.
If done right Google knows what your site is about, done wrong you'll flounder like millions of other sites out there….lost in a sea of confusion!
Are you doing it right?
Session 6 – Using Widgets The Right Way!
What are in your sidebars? Have you the wrong content in there?
Do you know the good and bad about 'above the fold' content?
I'll be teaching you good practices (as requested by Google) to get your sites loved by Google.
I'll also show you ways to not have 'widget/banner/ad' blindness!…and how to make money from your sidebars…and no it's not a big flashy banner saying 'CLICK HERE!'
Session 7 – Promoting Products That Make Money
This is a biggie! Do you want to learn how to find money making affiliate products?
Do you want to know when you should stop and dump the non-money-makers fast?
Where to place banners correctly...for optimum clicks and Google love.
Knowing when you should write a product review or...use an already done PLR review!
Know the rules to not spam your own site…and more!
Session 8 – Site Linking...This Can Make or Break You!
Site-wide linking…do you know what this is?
Do you know Google's TOS about links…they aren't my rules that's for sure!
Plus, you'll have to wait and see what you should be doing and definitely not what!
Session 9 – Setting up your 'Squeeze Pages'
I know this one is hard for a lot of people. I didn't even know what a 'squeeze page' was once! I used to think I'll learn about how to do it all later when I know what I am doing...BIG MISTAKE! I wish I could turn back the clock...but of course it's too late....but it's not for you.
Setting up and capturing leads is important. Leads are worth money to you...they are an asset!
Don't leave it until next year…when you learn more or have more time…do it now...we'll show you.
Use the PLR reports as giveaways.
Post your content...and under your article, let them know they can have a freebie report on the topic. Give to your website visitors and they will give in return.
If you wait to setup your squeeze pages or optin offers...you'll wait to make sales too…let's get you happening now! Once you have done it once...you won't stop, guaranteed!
Session 10 – Setting up 'Sales Pages'
Learn how to use PLR sales pages in WordPress that convert!
We'll talk about your different options for your buy buttons which you will be able to do easily.
Plus we'll be showing how to make your sales pages visible today and tomorrow and beyond!
Session 11 – Money Pages! You Need These!
Now if I write it all down now you'll miss the other crucial steps above.
This is where people make big blunders…I see it every day!
So I am not going to give you bullet points here because I know that could mislead you.
I would rather show you how I do it, rather than write something here and you get it wrong.
Session 12 – Branding – Your Identity!
Do people know who you are…including Google?
Are you a person that has changed your website name, your meta description, your colors, your underwear, LOL…just kidding…I've been typing excitedly for a while…and lost your identity?
If so ouch! You need to watch this one and see why you shouldn't!
I'm not just talking about logo and colors either...that's important too...but there's more to it!
"Here's just a bit of praise from our students…"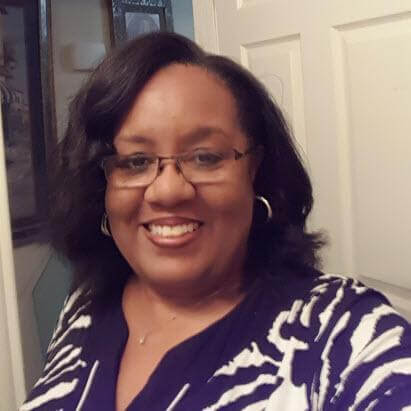 I've invested a lot but it was like buying a Mercedes Benz with the motor missing.
Everything you are teaching is what I've "known" about but didn't know how to do it. I hope that made sense. I don't have a problem investing, heck, if my late husband knew how much money I've spent, he would come back and tell me a few things, LOL!

Seriously, I've invested in a lot of stuff Kate, but it was like buying a Mercedes Benz with the motor missing.

The part about the https being required was worth $97+ for just that information, seriously!
---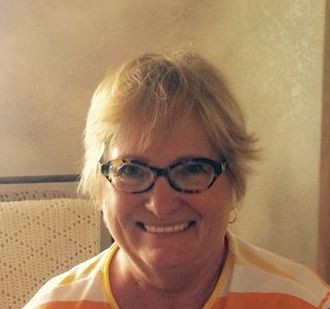 I Learned SO MUCH From This!
I learned SO MUCH from this, and was saved from a terrible fate, as I was thinking how great it would be to link to the similar websites I am starting to build with some of my articles. Yikes!!
I have been struggling for a few years off and on to make money online and have been all over the place as far as method, but I think I have finally settled on an approach I like and can stick with.
PLR will be a big part of that, so this information is extremely helpful and very timely for me.
---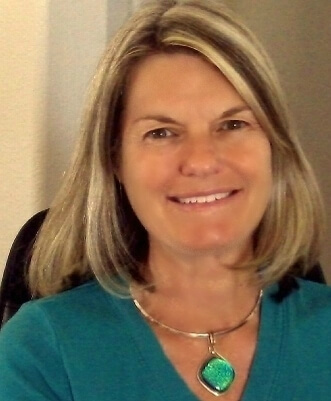 Donna Bainton, PhD, ND, CNHP
Every lesson is filled with pure gold!
Susan is a natural teacher. She casually balances her thorough knowledge and extraordinary expertise with the patience of a kindergarten teacher! Learning from Susan is stress-free and easy.
Thanks to Susan I'm finally maximizing the impact of my blog. Susan teaches the "behind the scenes" secrets that no one else shares. Every lesson is filled with pure gold!
Susan takes complex topics and simplifies them, making them easy to understand and implement. My website (and my brain) are much better organized thanks to Susan!
Stop the Madness!
Who wants to make 10c after a YEAR of 18 Hour Days?!?
Yes, we made 10c one day with Google Adsense and I was so excited I remember as if it was yesterday. It took 1 year to do that, 200 websites later, (and about 40-50 articles on each website...yes, over 8,000 articles), 18 hour days, 7 days a week. I know you are probably thinking how did Geoff handle me doing all that? Well, we were graziers and he was working just as long and just as hard out in the hot Australian sun…and I was 'trying' to get us out of the financial rut we were in.
Oh and by the way...I did start making money with Adsense. My 10c turned into more...and then one day Google closed my account and kept that month's money. They never told me why and they have never given my account back…I was devastated! That was the only way I was making any money at the time...however, I am glad now. Who wants to earn 10c a click when they can earn big dollars from selling their own product (created from PLR content) or an affiliate product?!
Are You Ready To Take Action?
The training we are offering you is truly my step-by-step formula, backed up by two incredible marketers, Kate and Geoff…and we are so excited to see so many of you already take action to jet propel your businesses forward!
You'll be getting lifetime access to 12 training sessions shown above…and honestly…we are so proud to be offering this to you as it is a dream come true to be able to watch others succeed...and we are sure by now, you can see the incredible value!
Only $197 $127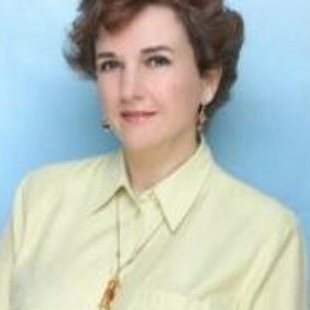 This is THE best course I have ever got!
I have to admit, I thought I had some knowledge and knew some good tricks to build my blogs…the Mastery Training course revealed I knew nothing, nothing that was important!
I enjoyed the course so much. Presented like a casual conversation between Susan and Kate, it is easy to follow. I have learned how to create a successful money making blog.
As I watched step by step over Susan's shoulder, I learned all her tricks, tips, nuggets, what is important, what to watch out for, what to avoid, link strategies, SEO, how to be Google compliant, and much more.
This is THE best course I have ever got! I refer to it all the time, and each time I watch the videos again, I discover new little details I had overlooked or forgotten. It is a goldmine of practical information.
Thank you so much for putting such a great training together. I also appreciate so much, the almost instant reply for any support requests. Strongly recommended!
Myriam Toulelle