Hunger Hormones PLR and Bonus!
If you are in the weight loss niche you are going to love our new 'Hunger Hormones' PLR package. This pack is filled with quality articles and a professional infographic showing the hunger hormones, 'Leptin' and Ghrelin'.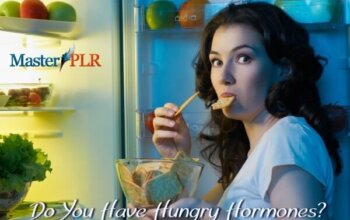 Do you know why you feel hungry or full? No? Well this pack will explain it all! It is filled with quality content you can use as your own and either learn or show others why they may be gaining weight. People everywhere are trying to lose weight and the reason they may not be is because of their hunger hormones!
Now you can have the information right here to help people lose weight for life. The weight loss niche is huge and the 'Hunger Hormone' niche is filled with 'hungry' buyers! This pack can help you get a little slice of the 'multi-million-dollar weight loss industry pie'.
Hunger Hormones PLR Package Details
10 x Hunger Hormone Articles – Word Doc and Text File Formats
5 x Healthy Eating Articles – Word Doc and Text File Formats
1 x Infographic – 620px (wide) x 1500px (length)
10 x Tweets
Hunger Hormones PLR Articles
All articles are edited by us and we are proud of the quality you will receive in this private label rights package.
Understanding Hunger Hormones – 501 words
What Is Ghrelin? – 503 words
What Is Leptin? – 546 words
Fixing Your Leptin Levels – 537 words
Keeping Your Ghrelin Levels in Check – 536 words
Fight Hunger Hormones with Appetite Suppressing Foods – 615 words
Hunger Hormones and Your Metabolism – 630 words
Leptin Hormone and Weight Loss – 574 words
How Leptin is Connected To Insulin – 505 words
Leptin and Obesity – 524 words
BONUS – Healthy Eating PLR Articles
By now you would have seen the value in this package! However, to add even more value we have included 5 articles on "Healthy Eating" as a special bonus.
Eating Healthy Foods – 562 words
Healthy Foods To Add To Your Diet – 517 words
Natural and Organic Food Diet – 567 words
Natural Energy Foods – 600 words
Understanding Nutrients – 680 words
Hunger Hormones PLR Infographic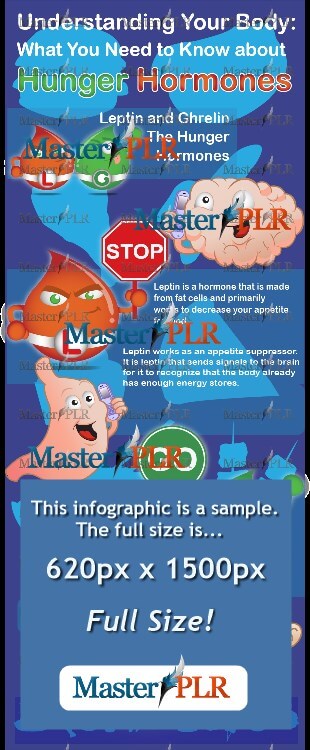 This infographic shows the two hormones 'Leptin and Ghrelin' which are responsible for either eating too much or too little. Yes… you can lose weight if you know which one is the one that can help you! So post the infographic to your social media sites and watch your website go viral.
People love sharing infographics, especially ones that cover weight gain and weight loss issues. Your website links may just go viral!
Hunger Hormones Tweets
You will receive 10 social media snippets to correspond with your articles! Your friends will want to know all about their hunger hormones, so share and let them know!


This content is ready for you to use right now. It's high-quality and all done for you!
Hunger Hormones PLR – ONLY $24