This Hunger Hormones PLR content covers the hunger hormones, Leptin and Ghrelin. You will be able to help your customers understand why they feel hungry or full. People everywhere are trying to lose weight, and the reason why they may not be could all be due to their hunger hormones!
Hunger Hormones PLR


10 x Hunger Hormone PLR Articles
These articles have been professionally written and edited. There was a lot of research conducted, so your readers will love what they learn.
Take a look at all the article titles and their word counts below to see what information you can provide your customers.
The articles are provided in Word Doc and text file formats.

5 x Healthy Eating Articles
You will receive 5 more articles as a bonus to this offer. Word doc and text files included.

10 Social Media Posts
These done-for-you posts are ready for you to use. Publish your articles and then use these social media snippets to share your new content.

10 Bonus Social Posters
The images are 100% royalty-free, and have a commercial use license. Web-ready JPG file format and the editable PSD files are provided.

Infographic
This infographic shows the hunger hormones. It's a great graphic to catch the attention of people on social media, especially Pinterest.

10 x Hunger Hormones PLR Articles
Each article is provided in a Word doc and text file. Check the article titles and word counts.
Understanding Hunger Hormones – 501 words
What Is Ghrelin? – 503 words
What Is Leptin? – 546 words
Fixing Your Leptin Levels – 537 words
Keeping Your Ghrelin Levels in Check – 536 words
Fight Hunger Hormones with Appetite Suppressing Foods – 615 words
Hunger Hormones and Your Metabolism – 630 words
Leptin Hormone and Weight Loss – 574 words
How Leptin is Connected To Insulin – 505 words
Leptin and Obesity – 524 words
BONUS – 5 x Healthy Eating PLR Articles
To add even more value to this offer we have included 5 articles on "Healthy Eating" as a special bonus.
Eating Healthy Foods – 562 words
Healthy Foods To Add To Your Diet – 517 words
Natural and Organic Food Diet – 567 words
Natural Energy Foods – 600 words
Understanding Nutrients – 680 words
Hunger Hormones PLR Infographic
This infographic shows the two hormones 'Leptin and Ghrelin' which are responsible for either eating too much or too little. Yes… you can lose weight if you know which one is the one that can help you! People love sharing infographics, especially ones that cover weight gain and weight loss issues.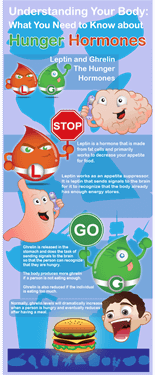 Social Posts
You will receive 10 social media snippets to correspond with your articles! Your friends will want to know all about their hunger hormones, so share and let them know!


10 Bonus Social Posters
Social posters are a real bonus to your business. People love to share gorgeous graphics and that's what we have created for you. You can post these on your website and share them on your favorite social media platforms. Web-ready JPG files and editable PSD files included.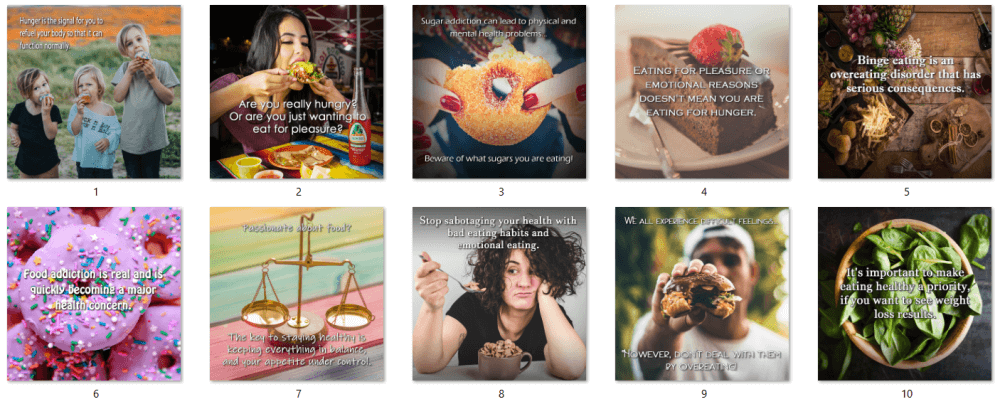 This high-quality content is ready for you to use, edit and brand as your own.
Only $27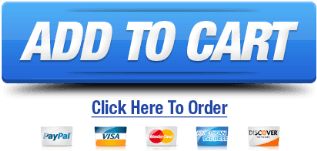 We also have Weight Loss Hormones PLR and Hormone Health PLR that may suit your business needs.
Only $27