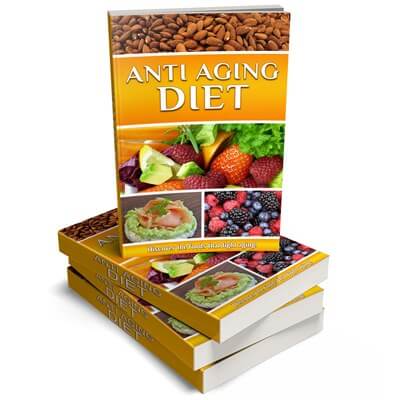 This Anti Aging Diet PLR package includes articles, an eBook created from the articles, eCover graphics, social posters and infographics! Everyone wants to slow down the aging process and this content shows how you can through your diet. There are foods that help you stay young and youthful!
Anti Aging Diet PLR
Here's what's in this package:
10 high quality written anti aging PLR articles.
eBook created from the articles, completely formatted with introduction, disclaimer and conclusion.
eCover graphics, plus the PSD file.
10 social posters, plus the 10 PSD files.
Full-size infographic, with extra 10 mini-infographics!
Anti Aging Diet PLR Articles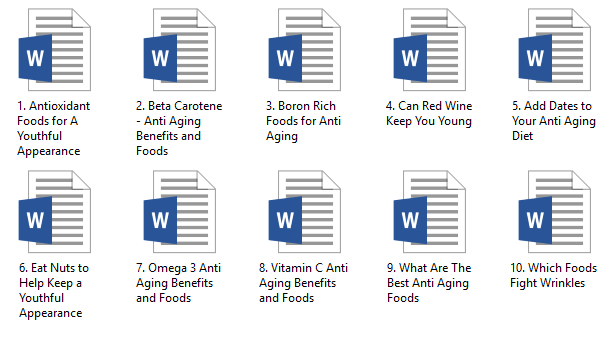 Here are the titles and word counts:
Antioxidant Foods for A Youthful Appearance – 564 words
Beta Carotene – Anti Aging Benefits and Foods – 512 words
Boron Rich Foods for Anti Aging – 542 words
Can Red Wine Keep You Young – 588 words
Add Dates to Your Anti Aging Diet – 518 words
Eat Nuts to Help Keep a Youthful Appearance – 523 words
Omega 3 Anti Aging Benefits and Foods – 477 words
Vitamin C – Anti-Aging Benefits and Foods – 562 words
What Are the Best Anti Aging Foods – 527 words
Which Foods Fight Wrinkles – 555 words
Anti Aging Diet PLR eBook
We've created an eBook from the articles above, so that if you prefer an ebook (or both) you've got it! The ebook includes 6,069 words, 36 pages. Disclaimer, introduction and conclusion added. Table of contents with hyperlinked pages. Royalty free images with commercial use.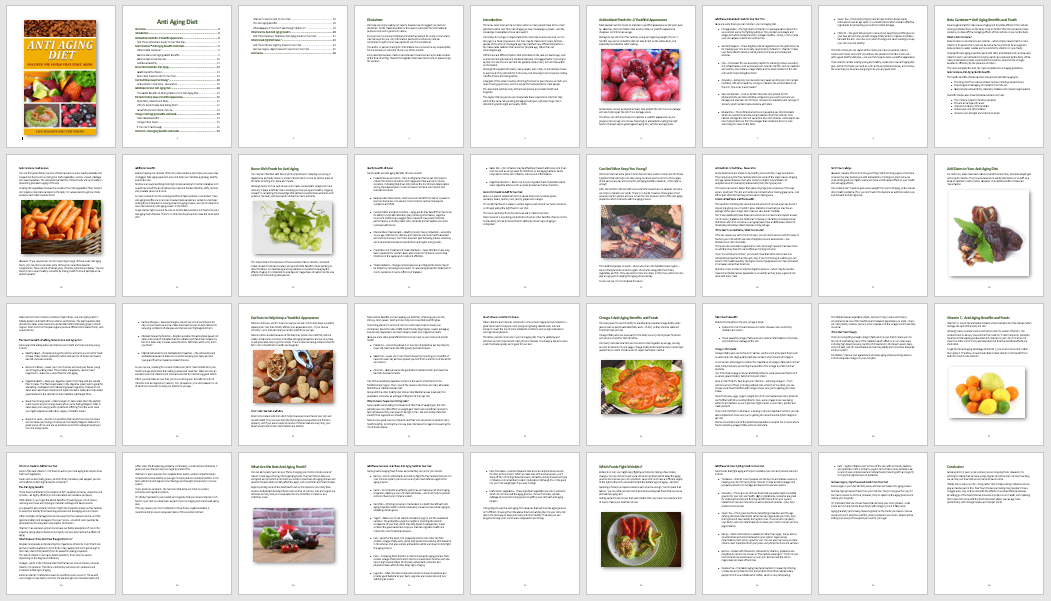 eCover Graphics
You'll receive the graphics in different styles, plus the editable PSD file. This is a professionally designed ecover as you can see!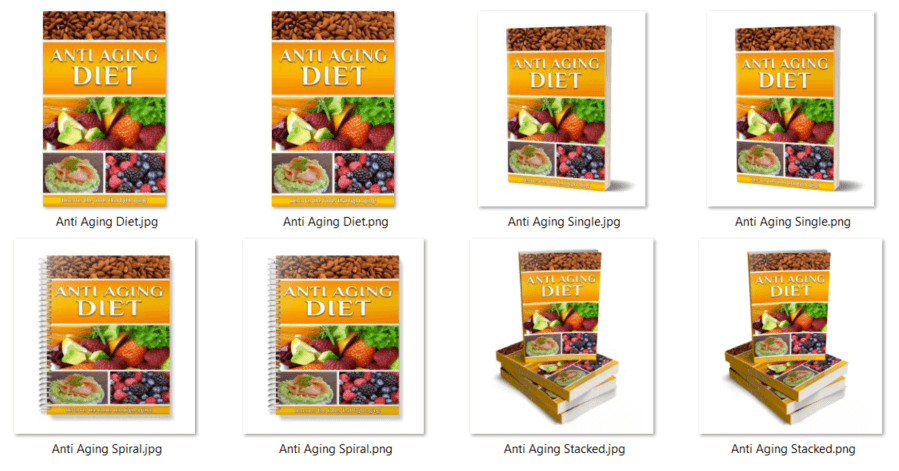 PLR Social Posters
Look at these beautiful social posters! Each social poster matches one of the articles. You'll receive 10 social posters plus the editable PSD files for each one.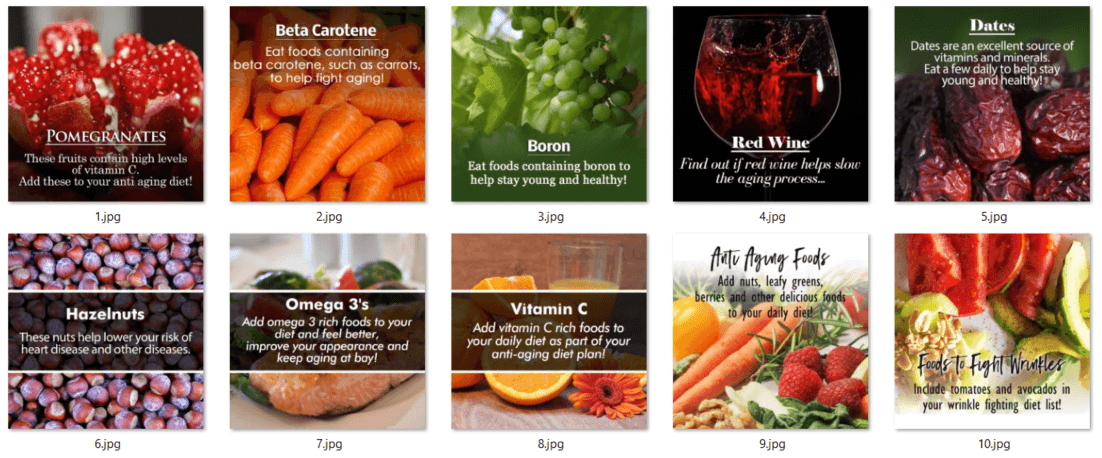 Full-Size Infographics + Mini-Infographics
Our infographics are huge! This one is 800px x 5,115px long! Plus, we've created another 10 mini-infographics from the super-sized one.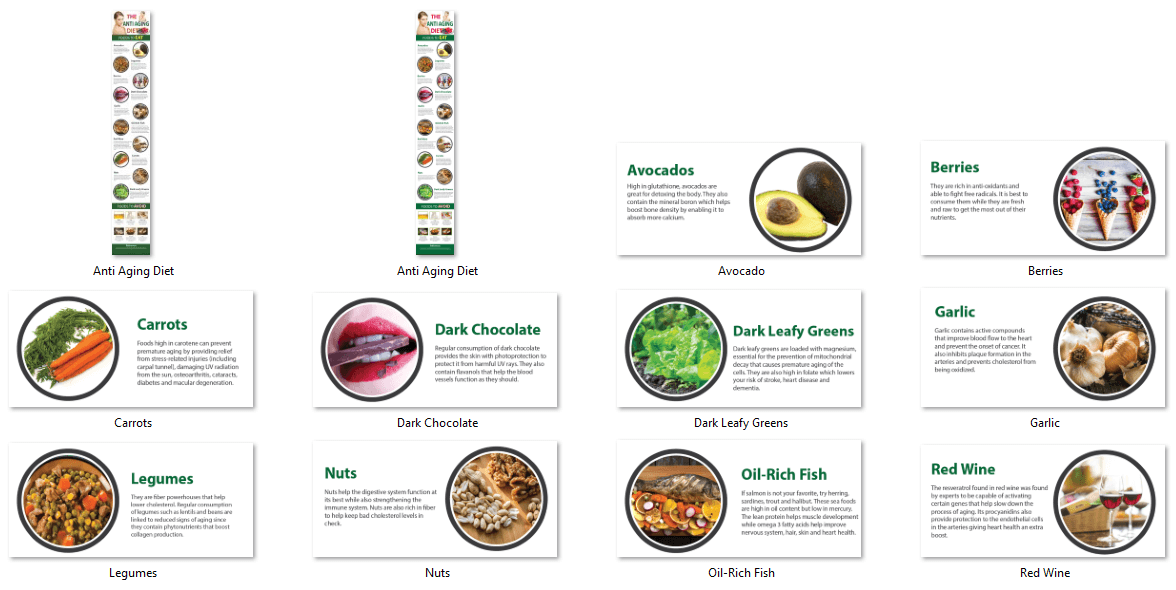 Unbelievable quality and value!
ONLY $30