Resilience PLR + 'Tenacity & Perseverance' PLR Report
This done-for-you package includes a 3,326 word, 18 page report, fully illustrated and formatted, eCover graphics, 10 articles, 10 social posters, 2 infographics and an extra bonus bundle of 20 social quote posters. Here are the full details below…
Tenacity and Perseverance PLR Report
This PLR report explains how if success is the goal, giving up is not an option. Tenacity and perseverance are excellent skills to develop. The report is all new content and is 18 pages, 3,326 words long. It is fully formatted and includes a table of contents with hyperlinked pages, a disclaimer, an introduction, and a conclusion. The report is fully illustrated, using royalty-free, commercial use images.

eCover Graphics
High quality and professionally designed ecover graphics. Four different styles to suit your own personal needs. You also receive the PSD file in case you would like to make any edits.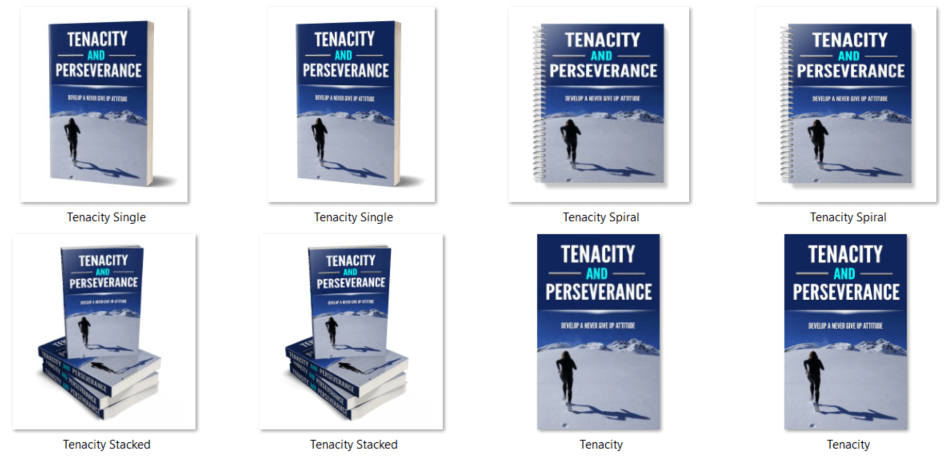 10 x Resilience PLR Articles
All our articles are professionally written and edited and we pride ourselves in providing high-quality content. These are all brand new, never released before.

Five Characteristics of Highly Resilient People – 732 words
Resilience, Persistence, Tenacity – Similarities & Differences – 768 words
Resilient People Use Failure to Their Advantage – 823 words
Growth Mindset and Purpose Develops Resilience and Motivation – 574 words
Can You Teach Someone to Develop Resilience – 781 words
Developing A Resilient Mindset Helps You Succeed In Life – 615 words
Overcome Obstacles with Resilience and Strength – 633 words
Resilience Impacts Self-Confidence – 649 words
Resilience is Neither Stubbornness nor Martyrdom – 613 words
Steps to Develop Resilience – 704 words
Professionally Designed Social Posters
Social posters are a must if you want to be seen. People love to share gorgeous graphics, and as that creates awareness of you and your business, you'll also receive more traffic to your site. You can post these on your website and/or (we recommend both), share to your favorite social media platforms. You'll receive 10 social posters, one for each article in this package, plus you'll receive the PSD files so you can edit them if you so desire. These posters have been created using royalty-free, commercial use licensed images.
2 x Infographics
We're also giving you 2 infographics. The first one is on how to become more resilient and measures 1,000px x 8,824px. That's enormous! The other infographic covers the qualities of people with emotional resilience and measures 1,000px x 4,500px.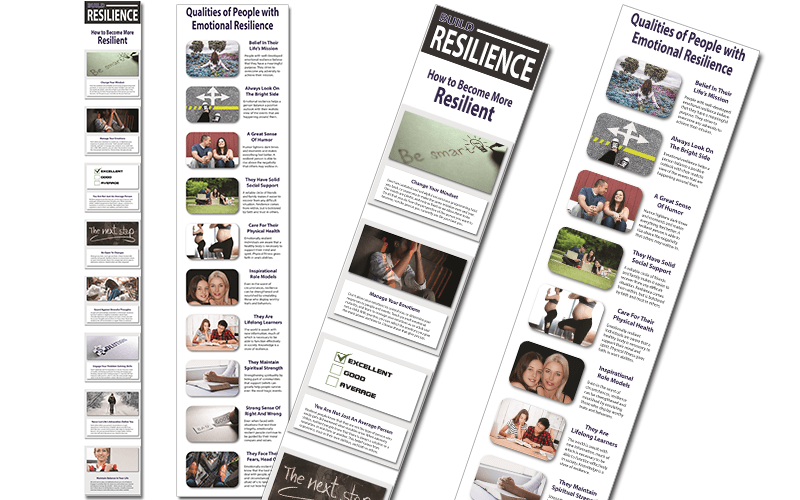 Added BONUS – 20 Social Quote Posters
We've created 20 social quote posters for you to boost your article content. You'll receive the JPG and editable PSD files. These posters have been created with royalty-free, commercial use licensed images.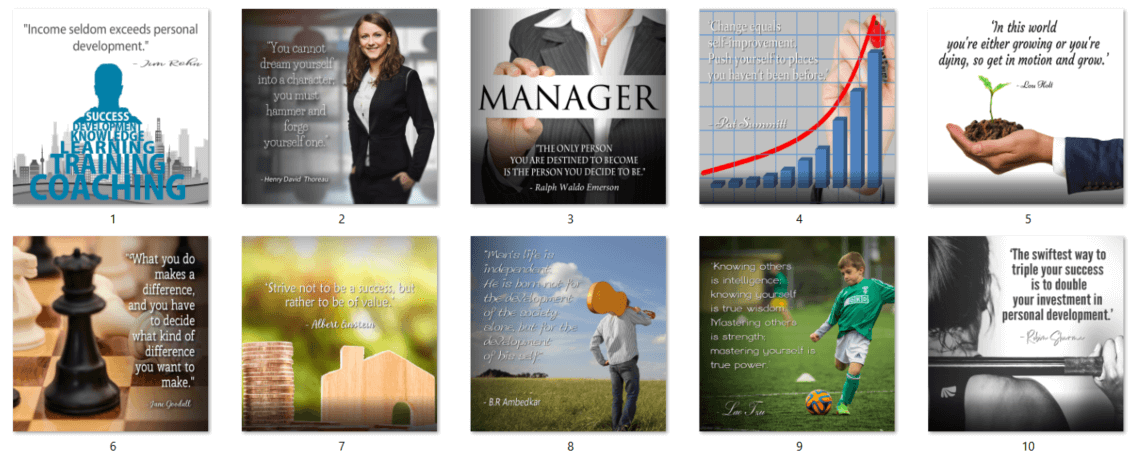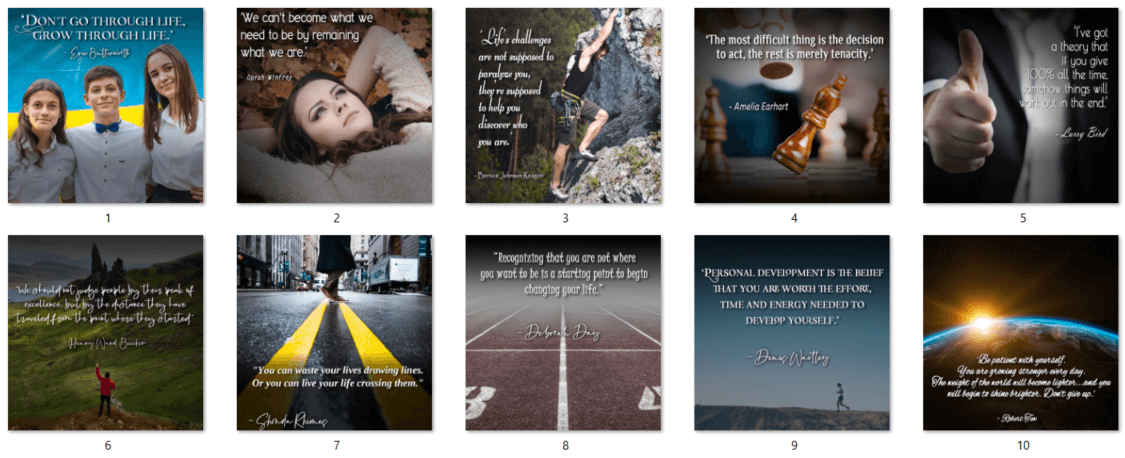 This content will wow you and your website visitors. This done-for-you package is ready to use right now!
Only $37