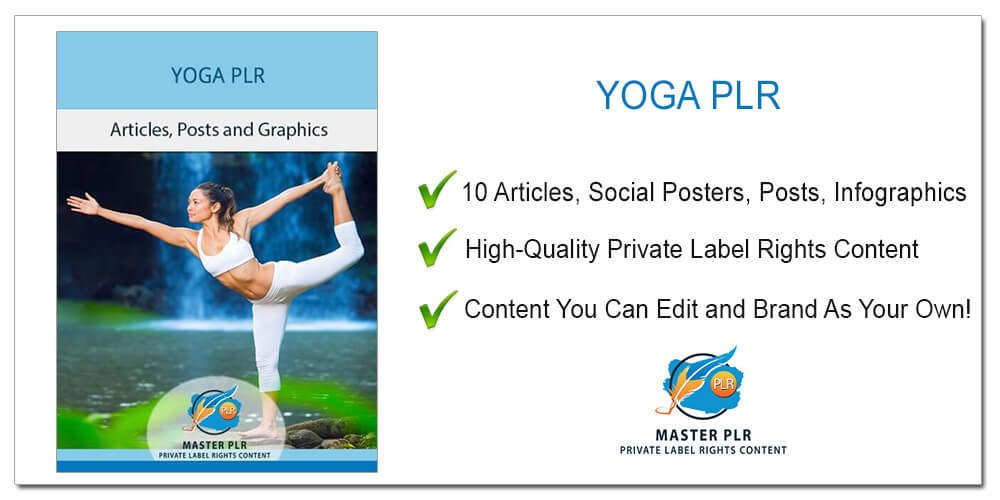 This Yoga PLR content will help you teach your customers about the different types of yoga, yoga for helping different health problems and of course the health benefits of yoga! This high-quality PLR content is ready for you to use in your business today!
Yoga PLR


10 Yoga PLR Articles
High quality articles providing the information you need to explain the wonderful benefits of yoga. Each article is provided in Text File and Word Doc formats. You can post them on your website, create your own eBook or report, add them to your autoresponder or more! The choice is yours!

Social Posters
Each poster suits one of the articles in this package. The photographs used are 100% royalty-free, and commercial use licensed. Provided in web-ready JPG and PNG formats, plus the editable PSD files for each poster.

Social Media Posts
These done-for-you posts are ready for you to use and share your content. There are ten social posts, one for each article and poster in this pack. Publish your article with a poster and then share your content! They will save you heaps of time!

Infographics
One full-size infographic, which has been created to provide a further 3 infographics. Our infographics are huge! Be seen as an authority in your niche. These high-quality 'info-graphics' are worth more than this total package!

Yoga PLR Articles
You will receive 10 professionally written and edited articles on different types of yoga and the health benefits.
Word Docs and Text files supplied.
Health Benefits of Yoga – 569 words
How Does Yoga Benefit Pregnancy? – 551 words
What Are The Different Types of Yoga? – 569 words
What You Should Know About Yoga – 552 words
Yoga for Anxiety and Depression – 627 words
Yoga for Hypertension – 627 words
Yoga for Sciatica – 658 words
Yoga for Thyroid Health – 517 words
Yoga for Weight Loss – 586 words
Yoga Tips for Beginners – 510 words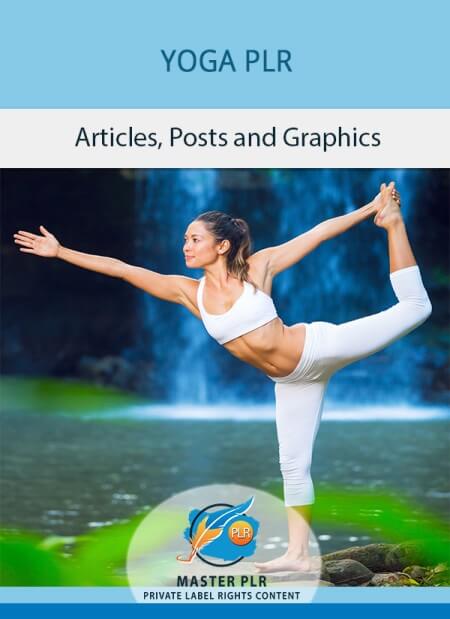 Yoga PLR Social Posters
Social posters are a real bonus to your business. Why? People love to share gorgeous graphics and that's what we have created for you. You can post these on your website and share them on your favorite social media platforms. You'll receive 10 social posters, one for each article in this package, plus you'll receive the PSD editable files.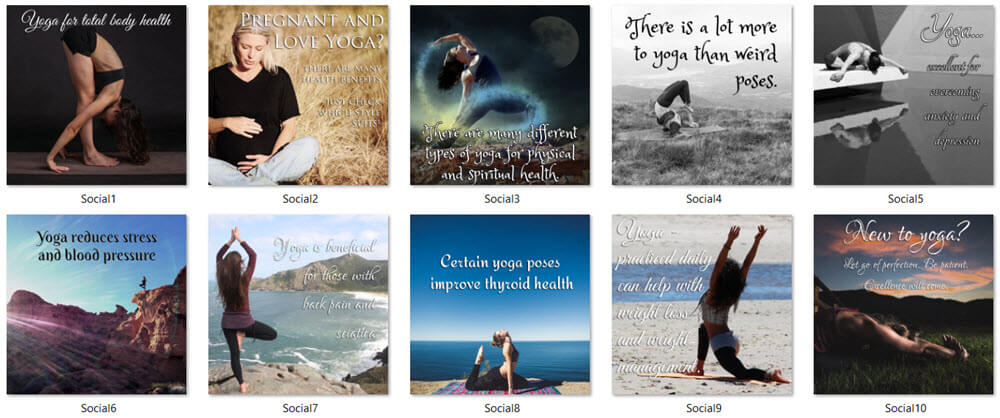 10 Social Media Posts
Once you have published your articles, share on your favorite social media platforms. You will receive 10 ready-to-use snippets, each one corresponds to one of the articles. They will save you time scheduling and posting your new content!


Yoga PLR Infographics
Infographics are eye-catching and people love to share eye-catching informative images! The full-size infographic measures 1,000px x 4,834px. Plus, it has been created to provide another 3 separate infographics to use as you please! They include Mental and Emotional Benefits of Yoga and Physical Benefits of Yoga too!


By now you have seen the high-quality content you will be proud to call your own. You can use this content in your business right now!
Only $24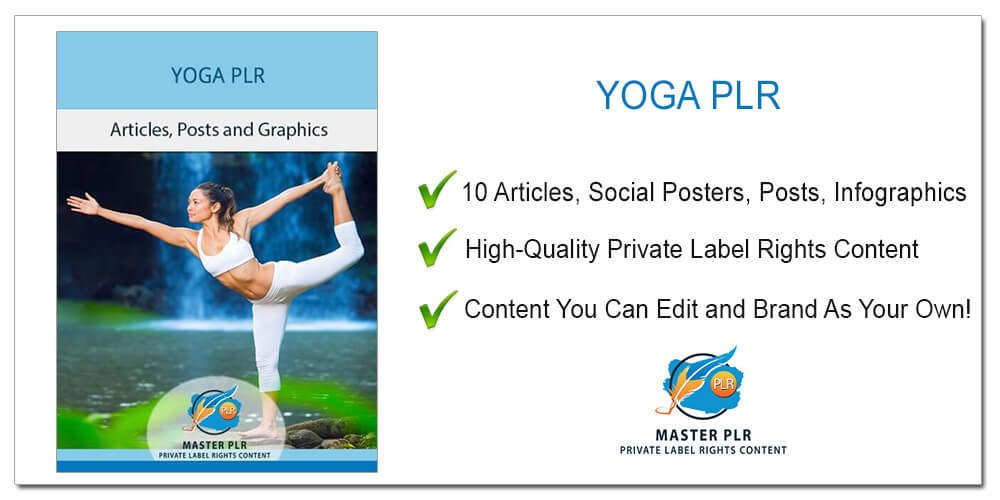 We also have other content that may interest you. For example, we have Kundalini Yoga PLR and many other Alternative Therapies PLR style content. You can view all our topics in our PLR store.
Only $24