Lyme Disease is becoming an increasingly common health issue. It is becoming a sought after PLR package as it is a highly controversial topic, and this pack can help provide more information for for your website visitors. It is a tick borne infection caused by bacteria – the Borrelia type. The most common symptom is a bulls-eye rash, which begins to show at the infection site.
Lyme Disease PLR Package Includes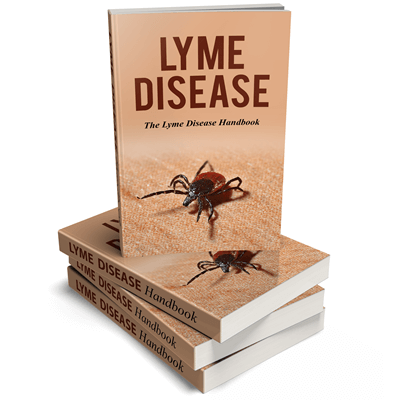 Report – Fully formatted and ready to go! Editable Word and PDF files.
Report eCover Graphics – Plus PSD files.
10 x Social Posters – Plus PSD files
Infographic – Created so as to create 4 more sections.
Lyme Disease PLR Report
This report is 2,984 words, 18 pages long. It includes a disclaimer, introduction and conclusion. Plus, it is fully formatted, and includes commercial use, royalty free images.
Here is the table of contents…
Disclaimer
Introduction
Lyme Disease and Other Tick-borne Diseases
What are Ticks?
How do Ticks Spread Disease?
Ticks as Disease Carriers
Lyme Disease – Increasing Disagreement
Children Face a Higher Risk of Contracting Lyme Disease
Lyme Disease Is Not Contagious
Testing and Diagnosing Lyme Disease
Is It Lyme Disease or Something Else?
What Happens When a Pregnant Woman Contracts Lyme Disease?
Lyme Disease Symptoms
Initial Signs
Months After the Tick Bite
Who Is Most at Risk of Being Bitten by Infectious Ticks?
How Can You Avoid Contracting Lyme Disease?
Treatment for Lyme Disease
Oral Antibiotics (for early stages of Lyme disease)
Intravenous Antibiotics
Post-Treatment Lyme Disease Syndrome
Side Effects of Treating Lyme Disease
The Use of Natural Treatments for Lyme Disease
Conclusion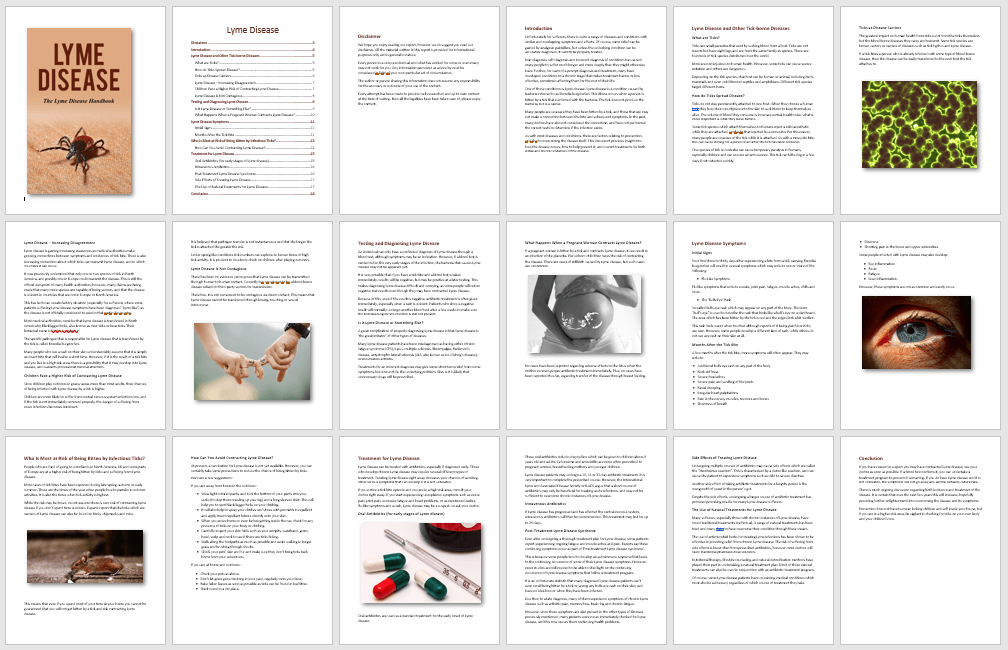 Lyme Disease eCover Graphics
We've also created the ecover graphics for you and included the PSD file. They come in the formats you see below!
Lyme Disease PLR Social Posters
You need these to share on the social media sites or to use in your blog posts. Don't they look great? I'd share one of these! 🙂 You'll receive them in JPG and PNG formats, plus the editable PSD files.
Lyme Disease PLR Infographics
This super-sized infographic measures 800 x 6,825px. It's been crafted in such a way that another 4 smaller 'mini-infographics have been created. However, they are not all small! The 'Natural Remedies for Lyme Disease' (section 4) is 800 x 2,710px! That's larger than a lot of other infographics!
This package is high quality from start to finish and you won't be disappointed! It comes with a 'Private Label Rights' license so you can use and edit as your own.
ONLY $24