'Is It A Brain Tumor?' – PLR eBook – It May Not Be A Headache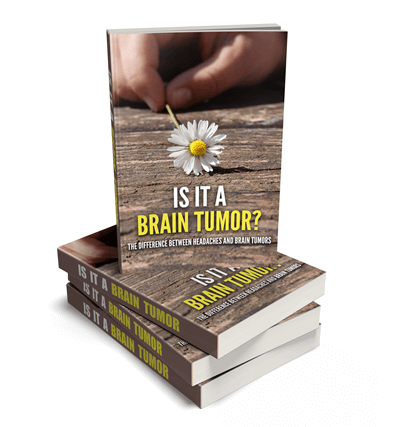 This 'Is It A Brain Tumor?' eBook, is completely formatted and includes a disclaimer and table of contents. It's 3,114 words long!
The ebook explains what brain tumors are and the most common types, and the signs and symptoms.
You'll also learn how to reduce your risk, treatments, foods to help prevent cancers and possibly tumors, and foods to avoid.
Many people worry their headache is a brain tumor, so this ebook explains what a brain tumor is.
Take a look at the table of contents:
Understanding Brain Tumors
What Exactly Is a Brain Tumor?
What Are the Most Common Types of Brain Tumors?
Primary – Tumors originating somewhere in the brain tissue
Secondary – Brain tumors that are caused by cancer which originates from elsewhere in the body
Glioma
Meningioma
Adenomas
Medulloblastoma
Lymphoma
Acoustic Neuroma
Hemangioblastoma
Spinal Cord
Brain Tumor Signs and Symptoms
Brain Tumor Diagnosis
Treatment
Radiotherapy
Chemotherapy
How to Reduce Your Risk of Brain Tumors
Foods That Help Prevent Cancer, and Possibly Brain Tumors
Leafy Green Vegetables
Cruciferous Vegetables
Berries
Fruits and Veggies with Bright Colors
Foods to Avoid.
eBook Page Layout – All done for you! Available in Word and PDF.
'Is It A Brain Tumor?' PLR eCover Graphics
We've also created the ecover graphics for you and included the PSD file. They come in the formats you can see below! Plus you receive the editable PSD file.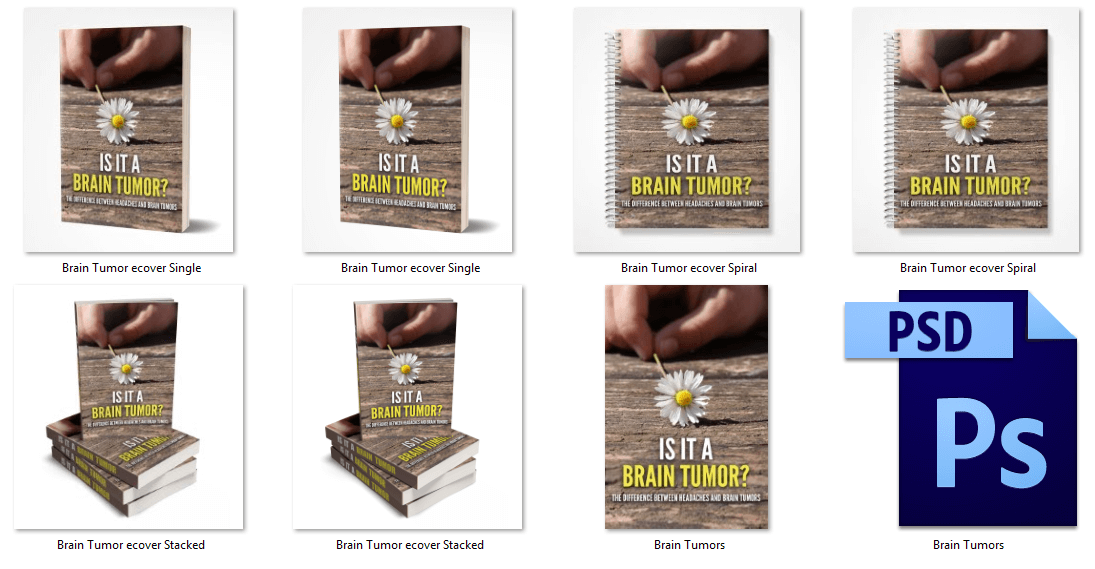 You can use the content as an ebook or break it up into articles for your website. The choice is yours!
'Is It A Brain Tumor?' PLR eBook
ONLY $17