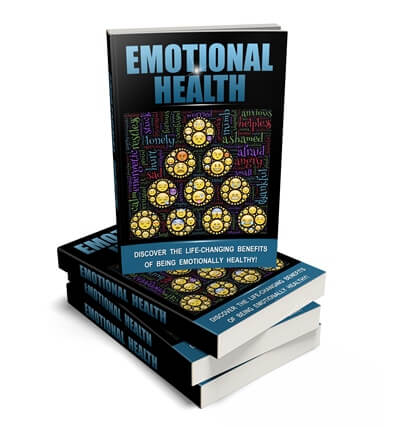 Emotional health is extremely important! Being emotionally healthy is what helps us go through life. In this 'Emotional Health' PLR package you or your readers will discover the life-changing benefits of being emotionally healthy.
This package covers how you can control your emotions, how to increase your emotional energy and more!
Emotional Health PLR Package Includes…
10 high quality articles in text and Word doc files.
All articles professionally written and edited.
A professionally formatted report. Includes disclaimer, introduction and conclusion.
It's 15 pages and 2,448 words!
Illustrated with royalty free, commercial use images.
eCover graphics in 4 different layouts, including a 3D stack. The PSD file is included for editing.
10 professionally designed social posters, plus PSD files! Beautiful typography and photographs.
People won't be able to resist sharing your posters. Just add your URL and enjoy going viral!
Full-size infographic! Be an authority in your niche!
'Emotional Health' PLR Report
This report is fully formatted and includes a table of contents with hyperlinked pages, a disclaimer, an introduction and a conclusion. The PLR report is also fully illustrated with commercial use, royalty free images. It's 15 pages and 2,448 words!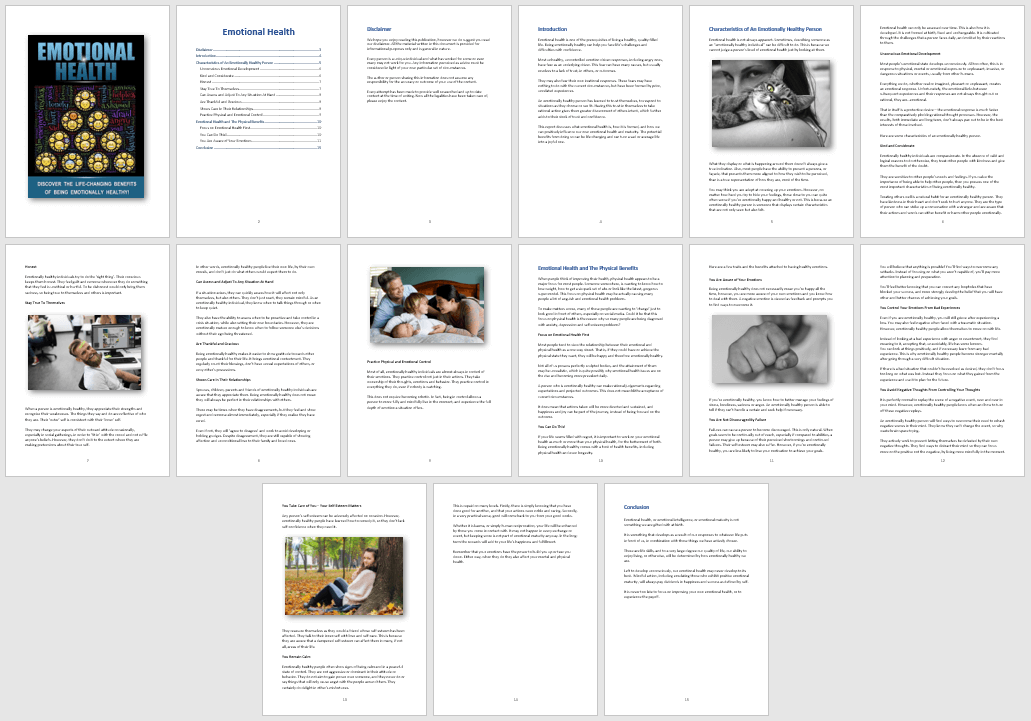 eCover Graphics Plus PSD File
High quality and professionally designed ecover graphics. Different styles to suit your own personal needs. You also receive the PSD file if you would like to make any edits.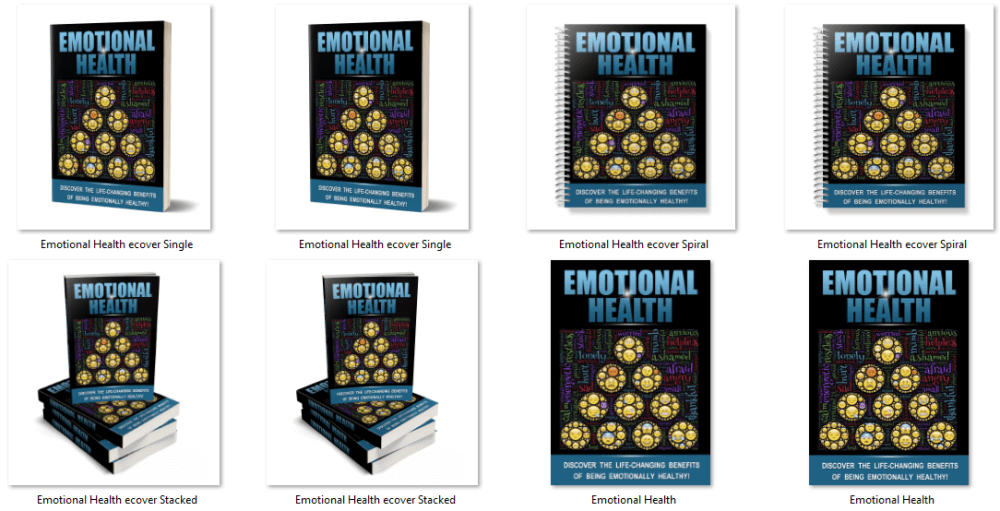 Emotional Health PLR Articles
You are going to love these articles! Honestly, they're fantastic! These are all brand new articles we've created for this package! Take a look at the word count! They're not little articles!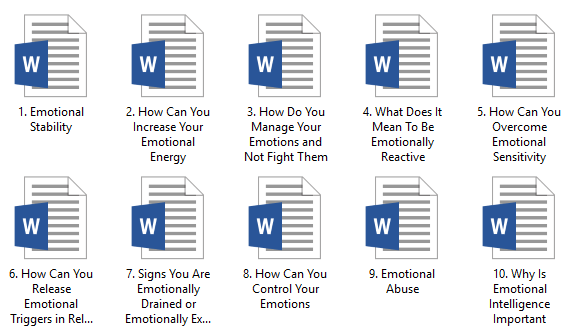 Emotional Stability: How Can You Become More Emotionally Stable – 744 words
How Can You Increase Your 'Emotional Energy' – 903 words
How Do You Manage Your Emotions and Not Fight Them – 803 words
What Does It Mean to be Emotionally Reactive – 749 words
How Can You Overcome Emotional Sensitivity – 846 words
How Can You Release Emotional Triggers in Relationships – 987 words
Signs You Are Emotionally Drained or Emotionally Exhausted – 791 words
How Can You Control Your Emotions – 857 words
Are You Being Emotionally Abused – 991 words
Why Is Emotional Intelligence Important – 771 words
10 'Emotional Health' Social Posters for Our Articles
We've created theses posters with royalty free, commercial use images. You'll receive the PNG, JPG and PSD files.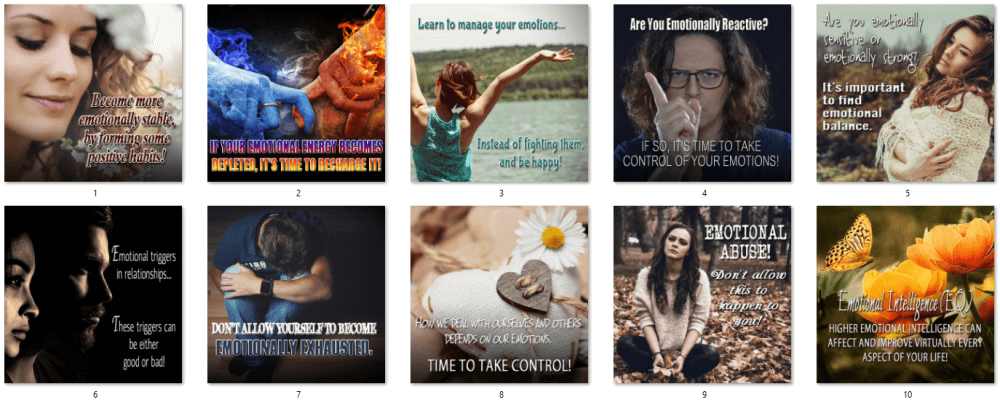 Full-Size Infographics
These are full-size infographics! The main infographic measures 1,000px x 5,550px. The infographic has been created so that you have lots of individual images to use too! The main one creates a further 12 infographics!


You can have all this high quality content right now for …
ONLY $37