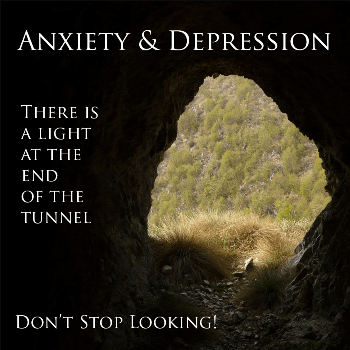 This depression package includes articles, social posters, social media snippets and infographic. Depression is increasingly becoming a major mental health concern and our PLR pack is full of well-researched information.
These articles are written in a serious and sensitive manner. It is content that really covers this serious problem and offers background and natural health solutions to your website visitors.
There are so many reasons why people are depressed and there can often seem little hope for someone who is. Our PLR content is information you and your website visitors will find useful! Check our article titles to see what the pack contains!
This PLR package contains articles, infographic and tweets! Or, if you prefer you can just buy the articles or the infographic.
Depression PLR Package Contains
10 x Articles in 2 formats – Word and Text Files
Professional full-size infographic.
10 Tweets on depression ready for you to use, just place your website link and tweet!
Social Posters
Depression PLR Article Titles and Word Count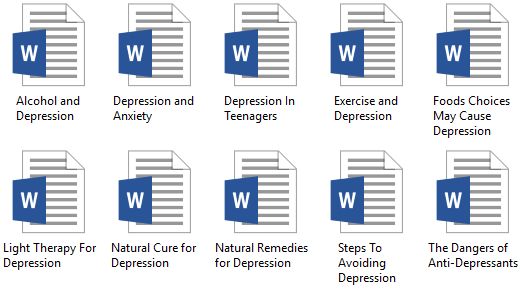 All these articles are over 500 words! They are professionally written and edited.
Alcohol and Depression – 560 words
Depression and Anxiety – 582 words
Depression In Teenagers – 653 words
Exercise for Depression – 533 words
Foods Choices May Cause Depression – 546 words
Light Therapy For Depression – 504 words
Natural Cure for Depression – 611 words
Natural Remedies for Depression – 424 words
Steps To Avoiding Depression – 594 words
The Dangers of Anti-Depressants – 602 words
10 x Tweets For Your Promotions
Plus you will also receive 10 tweets to send out to your followers. People will read your tweets and want to visit your website to find out more details about the article topic.
Depression Social Posters
Everyone loves our social posters! The reason is they look great, they get shared and your content looks professional! You receive the posters in JPG, PNG formats and the editable PSD files too! Check these out…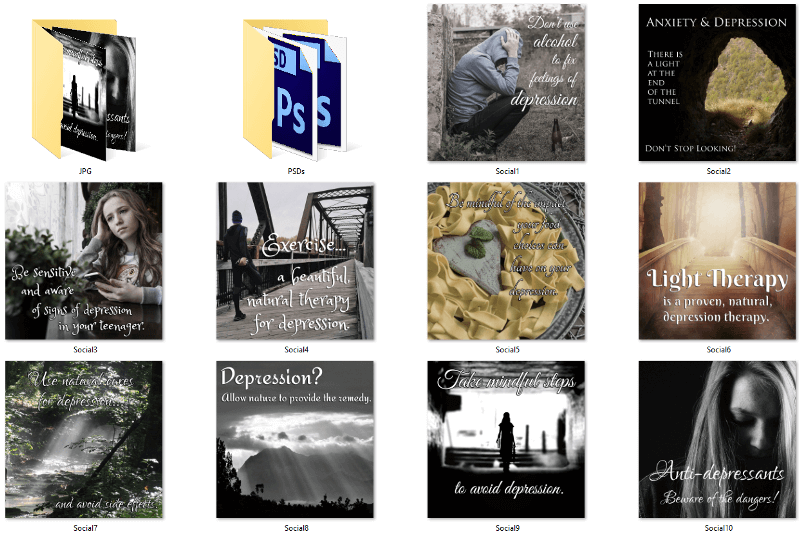 Depression PLR Infographic Dimensions 800px wide x 2900px high
Infographics tell a story and people love saving and sharing them on their social media profiles which in turn helps your business be seen by more people! We'd love to show you the full-size one here so you can see all the information given. However, you will have to wait and see for yourself.


Have you ever ordered an infographic to be created? If you have you will know that this infographic is worth much more than the cost of this package alone! Unbeatable value at an affordable price. This package contains the JPG and PNG file. There is plenty of room for you to add your website URL or a call to action.
You will receive a quality infographic for pennies, plus your website visitors who share your content will help spread the word about you!
The articles and the infographic are top notch…and our feedback shows it! We are 100% positive you will love the content and your website visitors will thank you for the researched information. Plus as we said, because it is quality, they will share the information and infographics which will boost your website's traffic!
ONLY $30 $27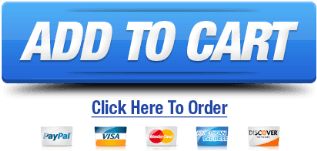 We edit every article and check everything as we want you to be 100% satisfied!
We know you won't be disappointed.
How To Use Your Private Label Rights
Private label rights content has hundreds of uses and we intend to help you with helpful ideas to build your lists and promote your websites using our quality PLR. To give you ideas on how to use this pack, you can:
Post the articles on your website either as is or you can re-write them to suit your own 'voice' or personal style
Upload articles into your autoresponder to provide valuable information to your readers.
Post snippets of articles to Facebook or other social media sites
You can read the content and record your voice to create podcasts
Hold a Google hangout and be an expert in your niche
If you would like more ideas, just ask! There are hundreds of ideas and these are just a few!
You are only limited by your imagination…
but if your imagination fails, we are here to help you!