This Aging PLR content will help you teach your customers how aging is inevitable, but its effects are not. We can delay the effects of aging on our physical, mental and emotional selves, and look younger doing it! You can edit and brand this private label rights package as if it was your own!
Aging PLR


eBook
All About Aging – Aging Isn't Just About Growing Old – Words 6,675 and 35 pages.
This eBook is created from the articles in this pack. It is formatted and includes a table of contents, disclaimer, introduction, and conclusion.
Illustrated with our social posters. Word and PDF formats supplied.

eBook Cover Graphics
Eye-catching eCovers in four different styles to suit your own requirements. JPG, PNG formats. Plus PSD file for editing.

Articles
10 high-quality articles in text and Word doc files. Professionally researched, written and edited.

Social Posters
Each poster suits one of the articles in this package. The photographs are 100% royalty-free, and commercial use licensed. JPG, PNG and PSD files included.

Infographics
One full-size infographic, which has been created to provide a further 7 infographics.

Aging PLR eBook
This eBook is beautifully formatted and illustrated. It includes a disclaimer, an introduction, conclusion and table of contents. We've created this ebook using the 10 articles in this package. It is illustrated with the social posters, which all have a royalty free license and available for commercial use. Word doc and PDF. 6,675 words and 35 pages.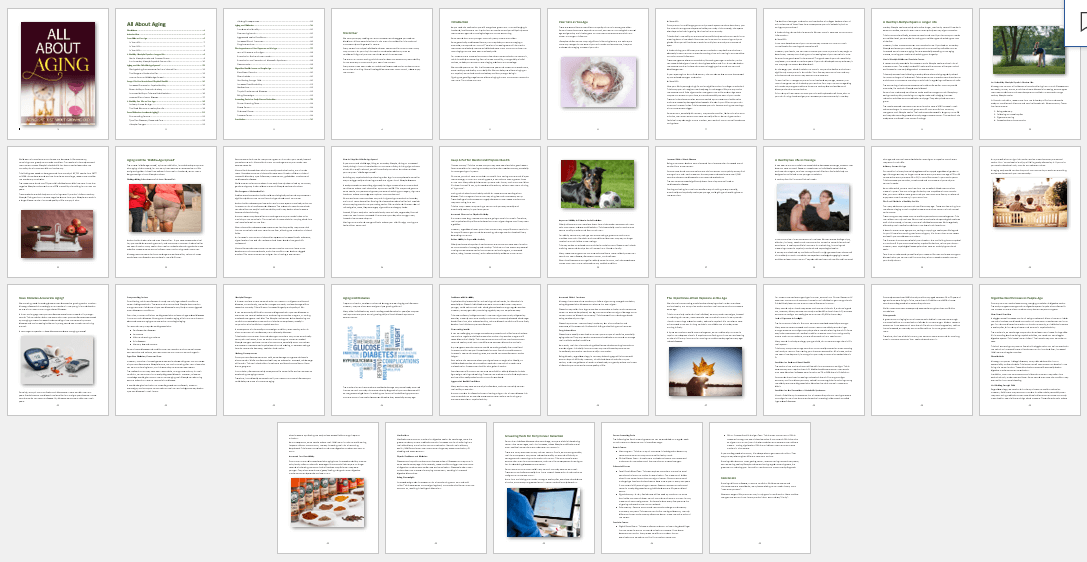 Aging PLR eCover Graphics
Beautiful eCovers are ready to use. They are provided in different styles as shown below and the formats are, web-ready JPG and PNG formats and the editable PSD file.


Aging PLR Articles
These articles are well-researched, written and edited professionally. They have been used to create the eBook above, so now you can use the content on your websites or in your brochures and use them to promote your eBook.
Your Skin as You Age – 677 words
A Healthy Lifestyle Equals a Longer Life – 542 words
Aging and the 'Middle-Age Spread' – 656 words
Keep A Pet for Mental and Physical Health – 553 words
A Healthy Sex Life as You Age – 540 words
Does Diabetes Accelerate Aging – 657 words
Aging and Diabetes – 612 words
The Importance of Sun Exposure as We Age – 599 words
Digestive Health Issues as People Age – 561 words
Screening Tests for Early Cancer Detection – 587 words

Aging PLR Social Posters
These social posters have been created to correspond with one of the articles in this package. All posters are available in web-ready formats and the editable PSD files are provided. All photographs are royalty-free and have a commercial use license.
Aging PLR Infographics
The large size infographic measures 800px x 4,416px. This infographic is professionally designed, plus, it has been designed to create another 7 mini-infographics, so you have lots more chances of going viral on social media platforms!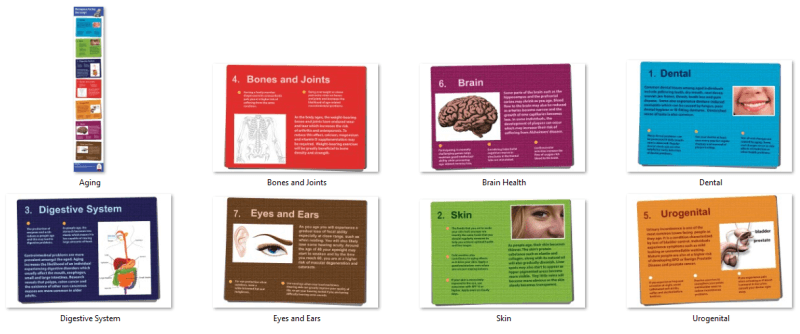 By now you have seen the high-quality content you will be proud to call your own. You can use this content in your business right now!
Only $37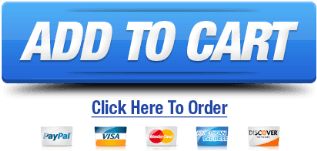 We also have other content that may interest you. For example, we have this Super Agers PLR complete sales funnel, plus Longevity PLR, Sedentary Lifestyle PLR and Preventing Lifestyle Diseases PLR, all of which complement this Aging PLR offer! You can view all our topics in our PLR Catalog.
Only $37