10 Articles and 10 Beautifully Created Social Posters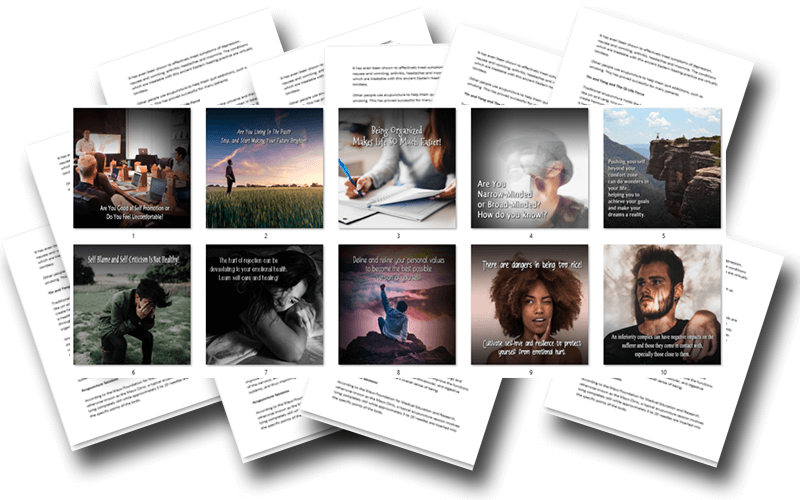 This free PLR package is our gift to you! In this package you will receive 10 articles and 10 social posters, and each social poster complements one of the articles in this pack. Post them on your website and then on your favorite social media platforms!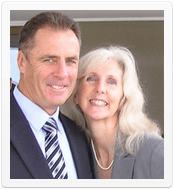 Hi there! We're Geoff and Susan O'Dea and we would like to give you this FREE done-for-you package! You can download all our free gifts to see the quality of our content!
Our content comes with private label rights which means you can edit them as if they were your own. ( Our license details are displayed below.)
To receive your free high-quality 'Self-Help PLR' gift, plus the latest news on any special offers and PLR deals, please click the button below… (Your package will instantly be added to your free member's area.)
FREE PLR PACK

Here's what's inside your free PLR pack!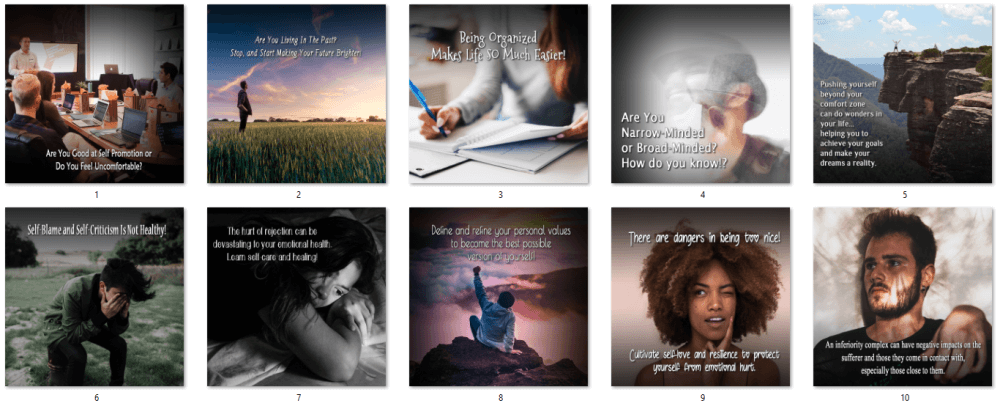 Here are the article titles and word counts you will receive!
Are You Good at Self Promotion or Do You Feel Uncomfortable? – 712 words
Are You Living In The Past? Stop, and Start Making Your Future Brighter – 818 words
Being Organized Makes Life Easier – 710 words
How Do You Know If You Are Narrow-Minded or Broad-Minded? – 795 words
Push Yourself Beyond Your Comfort Zone – 844 words
Self-Blame and Self-Criticism Is Not Healthy – 723 words
Self-Care and Healing the Hurt of Rejection – 699 words
Steps to Define Your Personal Values – 839 words
The Hidden Dangers of Being Too Nice – 734 words
What Are The Signs of Having An Inferiority Complex – 747 words
We are proud to offer this package to you because we edit every single piece of content we provide, so we know the quality you'll be receiving. We also look forward to providing you with more high-quality content, helpful business resources and personal service!
All the hard work is done for you! Save time and money with (white label) private label rights content!
THIS PACK IS A FREE DOWNLOAD

The cost to create a package like this is approximately $35 per article, plus $10 per poster. That's a total of $450 if you were to have it created just for you. However, today it's your free gift!