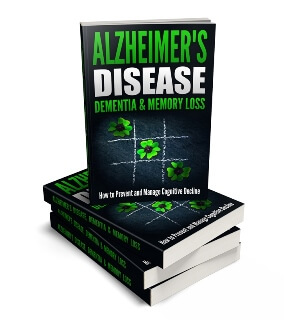 This Alzheimer's & Dementia PLR package covers the cognitive decline problems associated with this brain health issue. Although it usually occurs in aged people, some people under the age of 65 can show early signs and symptoms. There is no known cure for this disease, however, your readers will still want to know what they can do to manage this problem!
This PLR pack provides answers to their questions. Check out the titles in the articles (and the ebook created from the articles in the package) to see the topics covered.
Alzheimer's PLR & Dementia PLR Pack Includes…
10 high quality articles in text and Word doc files.
All articles professionally written and edited.
For those who love ebooks, we have created an ebook for you from the articles in this pack.
Beautifully formatted, disclaimer, introduction and conclusion added.
Fully illustrated with royalty free, commercial use images.
eCover graphics in 4 different layouts, including a 3D stack. The PSD file is included for editing.
10 professionally designed social posters, plus PSD files! Beautiful typography and photographs.
Plus a bonus, full-size infographic!
10 Alzheimer's PLR & Dementia PLR Articles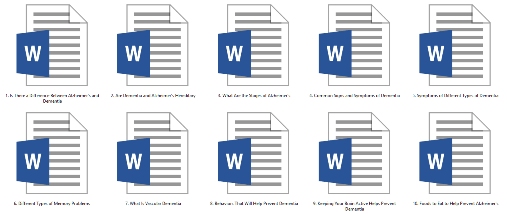 Here are the 10 article titles and word counts.
Is There a Difference Between Alzheimer's and Dementia? – 530 words
Are Dementia and Alzheimer's Hereditary? – 533 words
What Are the Stages of Alzheimer's? – 615 words
Common Signs and Symptoms of Dementia – 592 words
Symptoms of Different Types of Dementia – 602 words
Different Types of Memory Problems – 840 words
What Is Vascular Dementia? – 678 words
Behaviors That Will Help Prevent Dementia – 750 words
Keeping Your Brain Active Helps Prevent Dementia – 526 words
Foods to Eat to Help Prevent Alzheimer's – 619 words
'Alzheimer's Disease, Dementia & Memory Loss PLR' eBook
If you prefer an ebook to posting articles, we have done all the work for you! We've used the articles to create this ebook. However, you can use both! The ebook is supplied in a word doc and a PDF file, plus has a disclaimer, an introduction and a conclusion. All the images are royalty free licensed and are for commercial use.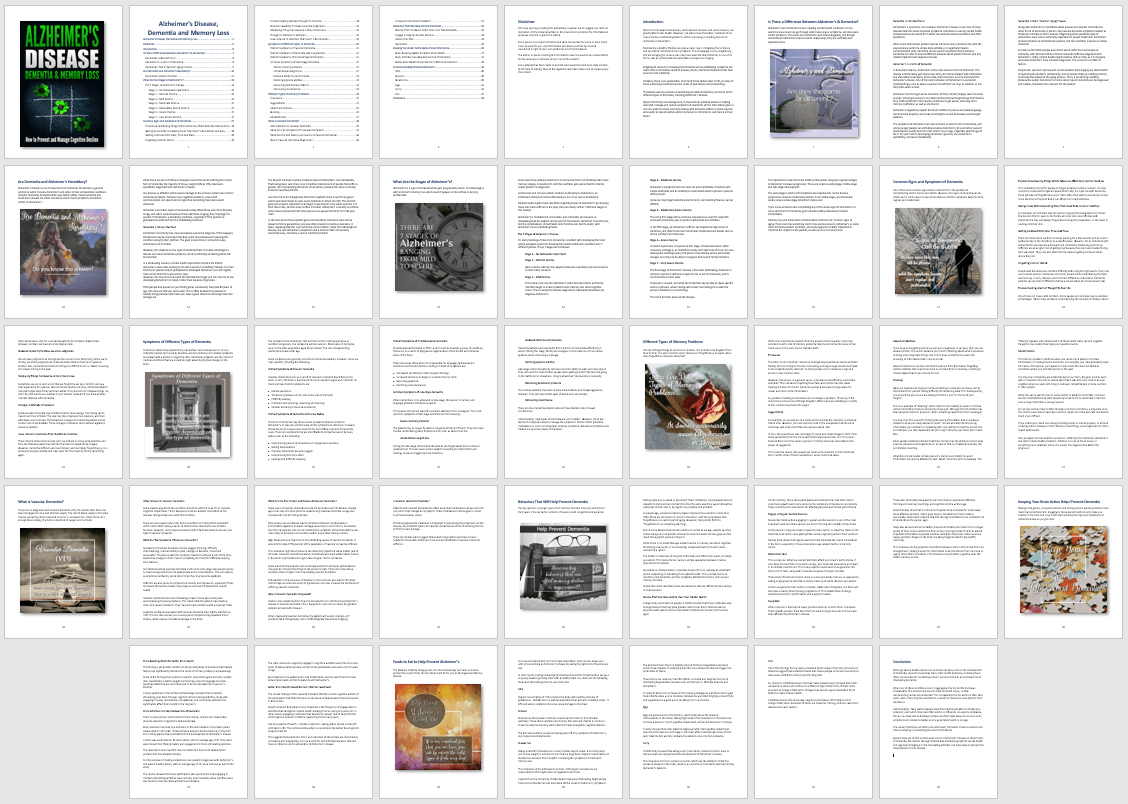 eCover Graphics Plus PSD File
Beautiful ecover graphics ready to go!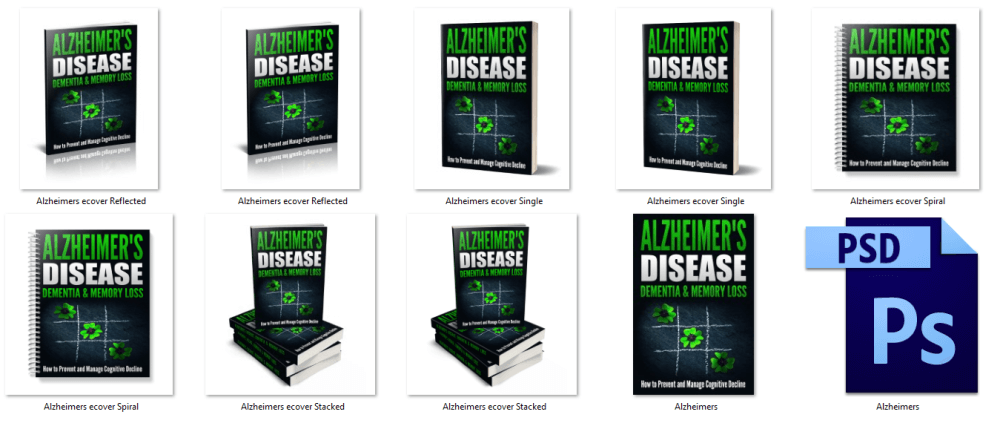 Professionally Designed Social Posters
Plus, social posters to add to your website or social media platforms or both! These files come in JPG, PNG and PSD files are included for editing.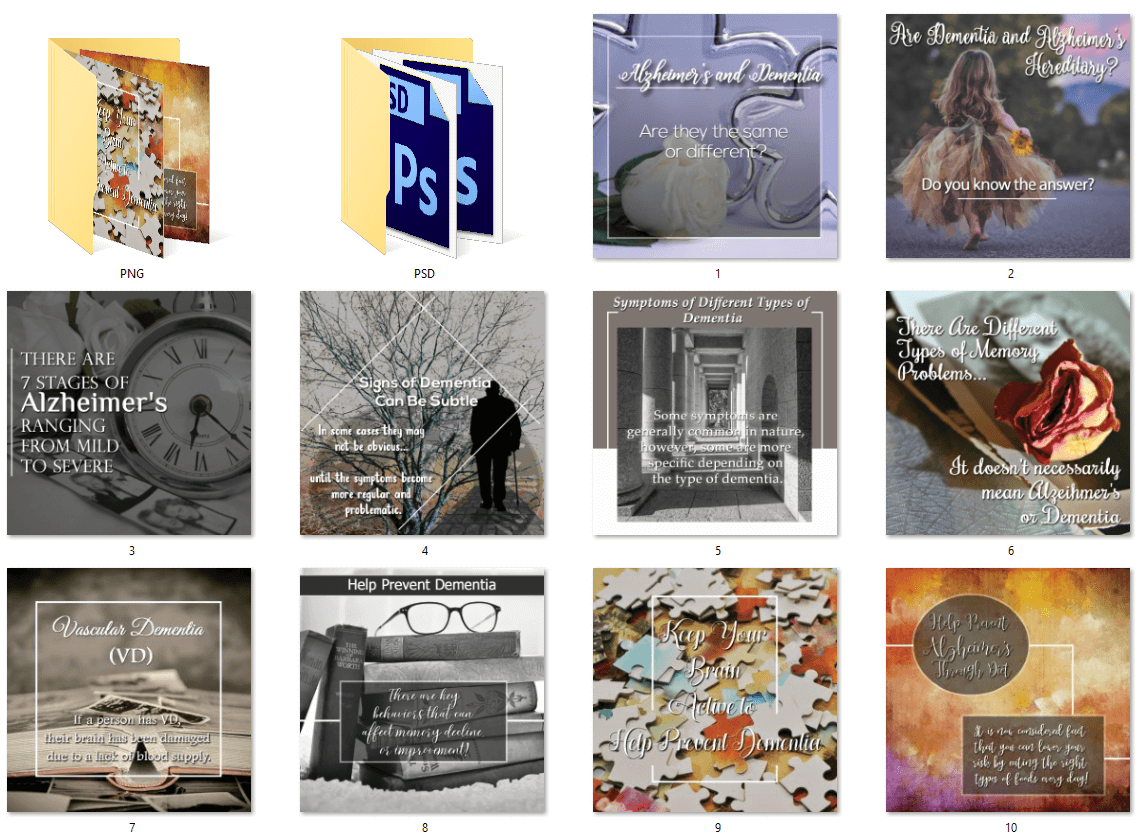 Full Size Infographic
The large sized infographic measures 1,000px x 3,934px. This infographic is professionally designed and will show you as an authority! Plus, it creates another 4 smaller-sized infographics, so you have more images to post and share! These types of images help you go viral on the social media platforms!

There's plenty of valuable content here as you can see!
All this for ONLY $30