'The Migraine Diet' PLR eBook – Foods to Eat and Foods to Avoid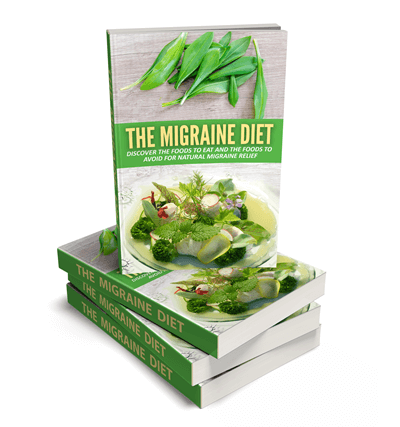 The 'Migraine Diet' eBook is well-researched and beautifully formatted and includes a disclaimer and table of contents, and is 3,023 words long! It covers foods that can prevent or treat migraines, trigger foods to eliminate from your diet, and complementary treatments for migraine relief.
Table of Contents:
What Is a Migraine?
What Foods Can Prevent or Treat Migraines?
Almost All Fruits and Vegetables
Protein
Flaxseed
Buckwheat
Caffeine
Ginger
Stop Missing Meals
Migraine Trigger Foods You Should Limit or Eliminate
Processed, Highly Salty Foods
Some Vegetables
Alcohol
MSG (monosodium glutamate)
Another Reason to Cut Back on Sugar
Start Reading Your Food Labels
Milk and Cheese
Gluten
Migraine Diet Tips
Complements to Your Diet for Migraine Relief
Marijuana
Herbal Treatments
Hypnosis
Laughter
Music Therapy.
eBook Page Layout – All done for you! Available in Word and PDF.
'The Migraine Diet' PLR eCover Graphics
We've also created the ecover graphics for you and included the PSD file. They come in the formats you can see below! Plus you receive the editable PSD file.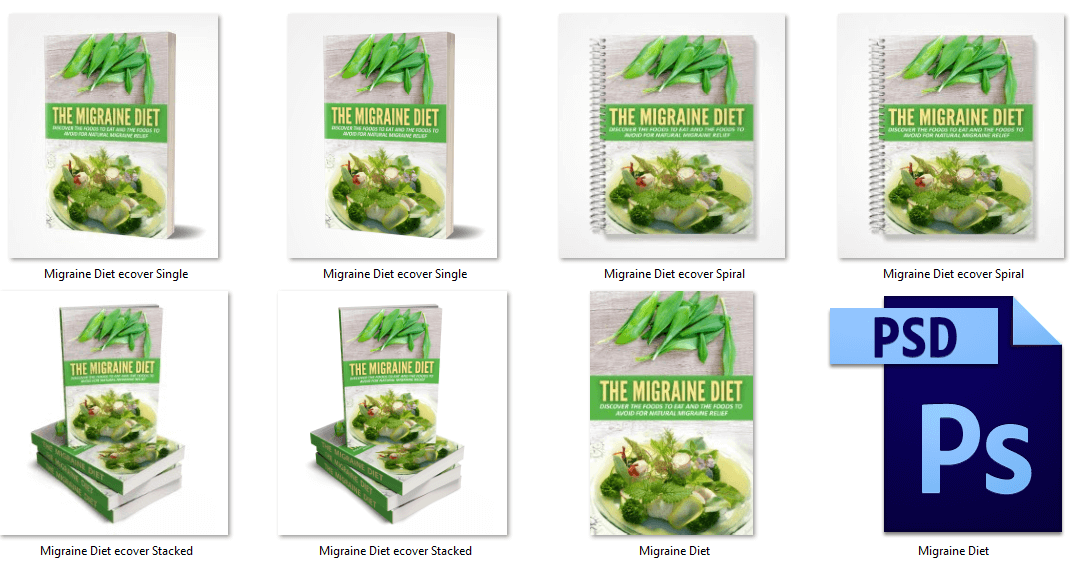 You can use the content as an ebook or break it up into articles for your website. The choice is yours!
The Migraine Diet PLR eBook
ONLY $17