Healthy Eating PLR - Plus a DFY Website
You can be seen as an authority with all the professional content on offer!

---
If you don't need a website, that's ok! We have two options for this package! You can have it all, or you can have just the content! So make sure you keep reading and see the value in this amazing offer!
The website link opens in a new window.

---
We have an amazing special offer for you! There are two purchase options! One option includes the website offer, the other is without the website... so if you already have one, that's ok! You can still grab all the content in this offer at a very low price!
| | | |
| --- | --- | --- |
| | Watch Me Install, In Under 4 Minutes! | |
Step-by-step installation instructions included!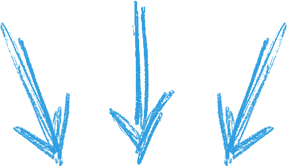 The website is a professional, custom designed WordPress theme, for your personal use only.
Complete DFY Website - Just upload the file and in a few minutes your site is live!
Step-by-step installation instructions are included. Plus a video showing exactly how to install in just a few minutes!
Disclaimer, Privacy Policy, About and Contact form installed. (These are not automated scripts made by plugins.)
Affiliate program banners on 'healthy nutrition' have also been added to the website. Just change the Clickbank 'Pretty Link' and it's done. Instructions how are included.
Slider graphics are ready to go and the PSD files are included if you want to change the wording.
The logo has been created by us and you can keep it as your own. Or it can be removed and your own logo or text can be used if preferred.
All photographs on the website are 100% royalty free and come with a commercial use license.
Here Are The Full Details...

---
DFY Website

Custom designed website ready to go. Be an authority in your niche!
Diet - Infographics

One mega-size infographic that has been made into 5 more!
Food Articles

High quality 'power foods for health' articles with high word counts!
eBook

To save you time, this ebook has been created from the 10 articles, and is formatted & fully illustrated.
Graphics + PSD

Cover graphics for ALL the ebooks and reports, plus the PSD file for rebranding!
Diet Articles

High quality 'diets for health' articles with high word counts!
Report

'Diets for Health – What Diet Suits Your Lifestyle?' Fully illustrated.
Social Posters

10 social posters to post on Facebook or wherever you like!
1 More Infographic

Another full-size infographic displaying the 10 power foods for health! Measures 800px x 3,889px!
'Diets For Health' PLR Report
Professionally Written Report

'Diets for Health – What Diet Suits Your Lifestyle?'

Words 3,785, 21 pages. Fully illustrated with 100% royalty free (commercial use) images! Table of contents and easy to click hyperlinked pages.

Report eCover Graphics

4 eCover Styles in JPG and PNG Formats, plus the PSD file to edit and rebrand as your own.
High Quality Articles

5 High Quality Articles on 5 Different Diets.

1. Vegetarian Diet – 622 words
2. Vegan Raw Food Diet – 620 words
3. Mediterranean Diet – 658 words
4. Raw Food Diet – 592 words
5. Paleo Diet – 688 words
10 High Quality Articles

1. Health Benefits of Apple Cider Vinegar – 590 words
2. Health Benefits of Apples – 548 words
3. Health Benefits of Eating Avocados – 563 words
4. Health Benefits of Bananas – 519 words
5. Health Benefits of Beets – 616 words
6. Health Benefits of Fiber-Rich Foods – 579 words
7. Health Benefits of Garlic – 573 words
8. Health Benefits of Ginger – 477 words
9. Health Benefits of Green Vegetables – 603 words
10. Health Benefits of Spices – 543 words
| | | |
| --- | --- | --- |
| | eBook Created For Your Convenience! | |
Do you prefer ebooks to articles? If so, you'll love how we have converted the 10 'Power Foods for Health' articles into this beautifully formatted and illustrated ebook. The disclaimer, table of contents, introduction and conclusion have all been done for you! It's ready to go! Plus, the images are all 100% royalty free!
Here's a close up sample of the full-size infographic. Each food corresponds to one of the articles or the ebook.
Diets for Health Infographics
6 Infographics From 1

This is a full-size infographic on 'Diets for Health'. It measures 800px x 4750px. Plus, the infographic has been made into the 5 different diets that go with the articles for your convenience! Vegetarian Diet, Vegan Raw Food Diet, Mediterranean Diet, Raw Food Diet, Paleo Diet
10 Social Posters

These social posters are perfect for sharing on Facebook, Twitter, Pinterest or Instagram…or any other social media platform of your choice! They'll get people sharing and that's what you want and need!
Another full-size 'Healthy Eating' Infographic!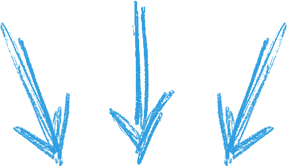 "Your Guide to Healthy Eating" Infographic

Full-size professionally designed infographic. 'Your Guide to Healthy Eating.' – Measures 800px x 4,410px. Plus, can be made into 3 more infographics! Benefits of Good Carbs, Healthy Eating Tips and GMO Awareness. Authority websites have amazing infographics, now you can too!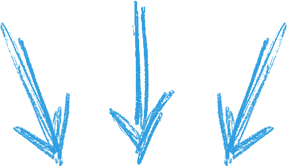 | | | |
| --- | --- | --- |
| | Bonus 2 - Banner Graphics | |
Banner Graphics - Affiliate Banners and More!

8 different sizes! Plus PSD files to edit and create your own affiliate banners or banners to sell your own ebooks we've provided for you!
How Much Is This Package Worth?

Hours and hours of work have gone into creating this package just for you. By now we are sure you can see the value in this offer! Just one article to have written by an expert writer costs more than this total package! Plus, we have valued the website low so it didn't look like we were inflating the costs!
You Can Have All This Today For Only...
You Can Access Your Product Immediately!
As soon as your purchase is made you will have access to this incredible PLR package! Anytime of the day or night, wherever you live in the world...it's ready for you to use! Another bonus for buying PLR content!
Frequently Asked Questions
What Is PLR or Private Label Rights?

PLR or Private Label Rights is where you and others can buy and use the content and claim it as your own. You can change it and rewrite it to make it your own individual or original style, but you don't have to if you don't want to. That is the beauty of PLR. You can change it or leave it as is…you have purchased the license to use it how you want.

Can You Profit From Using PLR?

The answer is yes! You can create your own products or use the ebooks or any other content that is done for you! You can setup sales funnels for example. Your website visitor optins to your list, learns to trust you, and becomes a buying customer. Nice. 😉

How Do You Make PLR Unique?

You can make your articles sound more like 'you' by reading through the article and adding your voice. For example, if the article sounds too technical, you can soften it by adding your own take on it or slant. Give your thoughts. It only takes a tweak here and there to make it totally and uniquely yours.

Isn't PLR Duplicate Content?

This is a question that gets pushed around all over the web. I'll give this example. A worldwide catastrophe occurs! Every newspaper, television and media source covers the event…same photos, same news…same quotes. Is it duplicate content? No. As for SEO and duplicate content…I could go on for hours explaining that one!

Who Provides High Quality PLR?

We do! Plus, there are a few other providers that do too. Yes, there is some content out there that is rubbish, however, there is also a lot of excellent PLR available from reputable sellers. We are very proud to be associated with a select group of like-minded PLR providers who, like us, focus on delivering quality content.

Do I Need To Use PLR?

No, you can write your own and create all your own graphics. If you have the time and don't want to spend a few dollars on already done-for-you content…then no you don't. However, think of the big supermarkets. They use PLR groceries! They buy from a 'PLR seller' and rebrand it as their own. Clever don't you think? 😉
Your PLR License
[YES] You can edit the content.
[YES] You can put your name on it.
[YES] You can use the report to give to your optin list.
[YES] You can create your own ebooks.
[YES] You can rebrand and sell the ebook as your own.
[YES] You can use the content on your website.
[YES] You can sell your (Personal Use) website.
What You Can't Do
[NO] You CANNOT sell as PLR - Private Label Rights.
[NO] You CANNOT sell Resale Rights.
[NO] You CANNOT sell Master Resale Rights.
[NO] You CANNOT sell through auction websites or on Fiverr.
[NO] You CANNOT claim copyright.
[NO] You CANNOT sell this as a complete package! (Or copy my sales page!)
[NO] You CANNOT give complete package as bonus!
[NO] You CANNOT give your customers any PSD files.