JR Lang has created another one of her mega PLR packages and this one is on 'Self Improvement and Personal Growth!' Plus you get our bonuses! This self improvement PLR package has high quality content and includes an eBook, reports, squeeze pages, articles and more! It's an incredible package and comes with a private label rights license. This package includes over 300 pieces of content!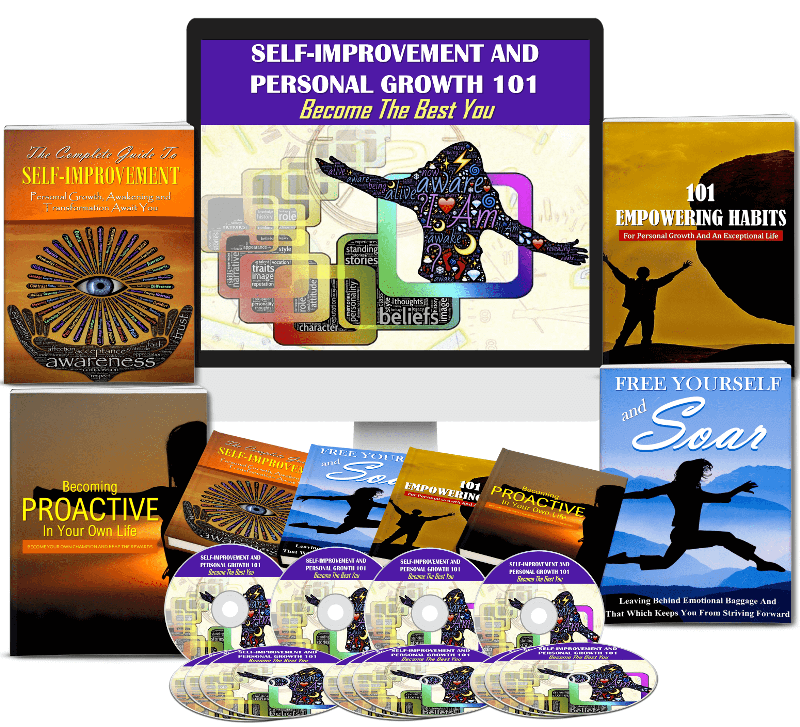 Self Improvement PLR Package Includes…
eBook: The Complete Guide To Self Improvement (13,000 Words)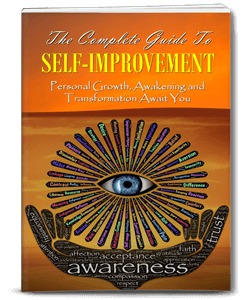 – Editable eCover With 9 Different 2D and 3D Styles
– Copyright Free Images, Some Custom Made And Editable
– Sales Funnel With Video Sales Page Minisite, Sales Copy And Thank You Page
– Editable Sales Video With Pro Quality Voiceover
103 Extra Sales Page Graphics
7 Day Email/Autoresponder
Report #1: 101 Empowering Habits
– Editable Cover With 9 2D and 3D Designs
– Copyright Free Images
– Custom Squeeze Page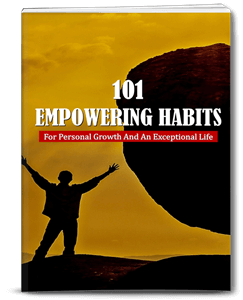 Report #2: Become Proactive In Your Own Life
– Editable Word And Fully Formatted PDF
– Editable eCovers with 6 Different 2D and 3D designs
– Image from Cover
Report #3: Free Yourself and Soar: Leaving Behind Emotional Baggage
– Editable Word And Fully Formatted PDF
– Editable eCovers with 6 Different 2D and 3D designs
– Image from Cover
3 Printable Workbooks/Planners/Challenges
– Self Improvement Workbook: Evaluation And Goals Action Plan
– Workbook: Assess Your Self-Improvement Needs
– 30 Day Challenge: Do 1 Thing a Day to Improve Your Self
Editable Word and PDF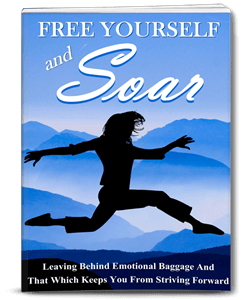 65 Self-Improvement and Personal Growth Famous Quotes
2 Editable Checklists
– Checklist: 45 Goals Of Self-Improvement
– Checklist: 50 Ways To Challenge Yourself Every Day
2 Editable High Quality HD Videos With Live Action Scenes – Each Video Comes With:
– Editable Powerpoint Source Files
– Professional Voiceover
– DVD Cover Graphics
– Royalty Free Music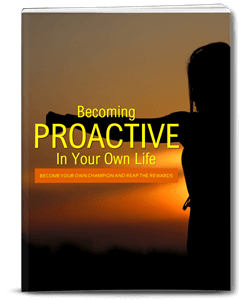 4 Editable Infographics
– Easily Editable Powerpoint And High Def PNG
30 Editable Viral Images: Personal Growth: 30 Ways To Challenge Yourself
– PDF Report Made From Images
– Easily Editable Powerpoint And High Def Web Ready PNG
15 NEW Long Quality Articles
10 Ways To Be More Proactive In Your Life – 852 words
Self-Actualization 101 – 784 words
Identifying Your Strengths and Weaknesses For Personal Growth – 784 words
Baby Steps: Learning To Change Yourself  – 722 words
10 Must Have Personal Development Goals – 701 words
10 Benefits Of A Life Coach For Personal Growth – 679 words
10 Reasons To Embrace Personal Development – 708 words
10 Ways To Develop Your Mind – 702 words
10 Ways To Improve Yourself – 700 words
10 Ways To Take Charge Of Your Life – 817 words
10 Ways To Take Charge Of Your Self – 834 words
6 Key Areas Of Personal Development – 761 words
7 Main Tenants Of Self Growth – 674 words
Learning Who You Are Is An Adventure – 711 words
The Rules Of Self-Understanding – 760 words
Editable Collage Made From Viral Images
– Easily Editable Powerpoint And High Def PNG
30 Tweets/Social Media Updates
PLUS JR's AWESOME BONUSES and OURS!
See all our bonuses below!

Our BONUSES!
Bonus #1 – Positive Thinking PLR Package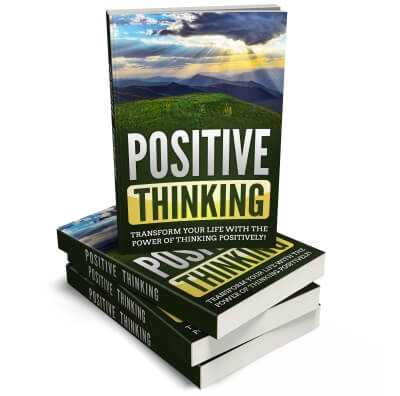 Our first bonus contains articles, eBook and eCover graphics, social posters and infographics! Check the article titles and bullet points to see what's covered and included in this pack!
10 high quality articles in text and Word doc files.
All articles professionally written and edited.
For those who love ebooks, we have created an ebook for you from the articles in this pack.
Beautifully formatted.
Illustrated with royalty free, commercial use images.
eCover graphics in 4 different layouts, including a 3D stack. The PSD file is included for editing.
10 professionally designed social posters, plus PSD files! Beautiful typography and photographs.
People won't be able to resist sharing your posters. Just add your URL and enjoy going viral!
Full-size infographic! Be an authority in your niche!
10 'Positive Thinking' PLR Articles
All articles are professionally written and edited! We provide quality content. We know because we packaged it!
1. Are You An Optimist or Pessimist? – 771 words
2. How Can You Train Your Mind to Think Positively – 844 words
3. Transform Your Health Through Positive Thinking – 904 words
4. Why Is It Important to Think Positively – 845 words
5. Do You Have a Positive Self Image – 815 words
6. A Positive Attitude at Work Can Boost Your Success – 753 words
7. Positive Thinking is Great, Positive 'Action' is Better – 709 words
8. Tips to Overcome Negative Thoughts – 719 words
9. Reduce Stress by Reducing Negative Self-Talk – 769 words
10. Benefits of Positive Thinking – 717 words
Positive Thinking PLR eBook Created From The Articles
The eBook that has been created from the articles, and is 47 pages, 8,721 words long!
It is fully formatted and includes a table of contents with hyperlinked pages, a disclaimer, an introduction and a conclusion. If you don't want to make any changes, the PDF is ready to go! The PLR ebook is also fully illustrated with our beautiful social posters, created from royalty free, commercial use images.
eCover Graphics Plus PSD File
High quality and professionally designed ecover graphics. Different styles to suit your own personal needs. You also receive the PSD file if you would like to make any edits.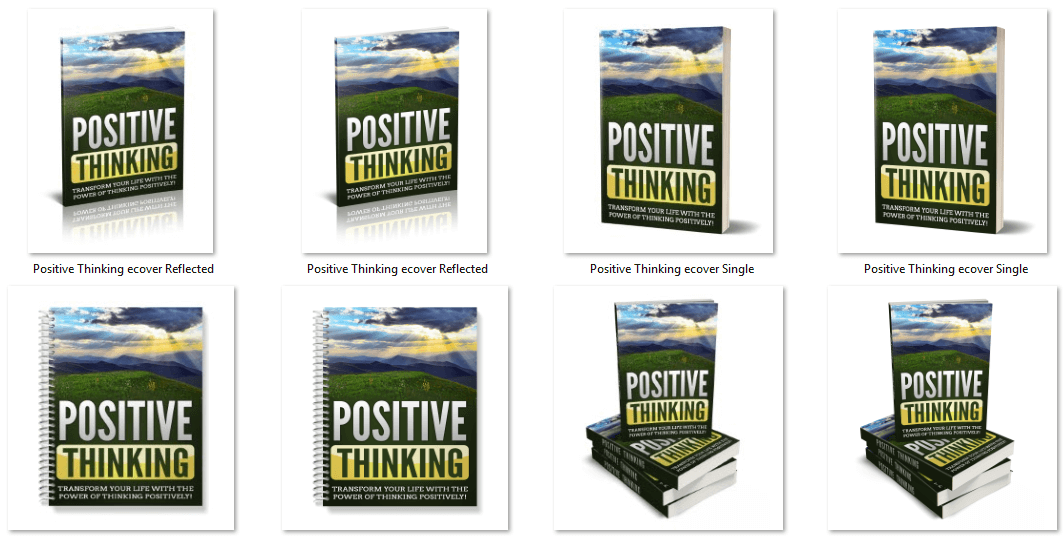 Professionally Designed Social Posters
Social posters get shared and create traffic to your site! You'll receive 10 social posters, one for each article, plus you'll receive the PSD files so you can edit them if you so desire.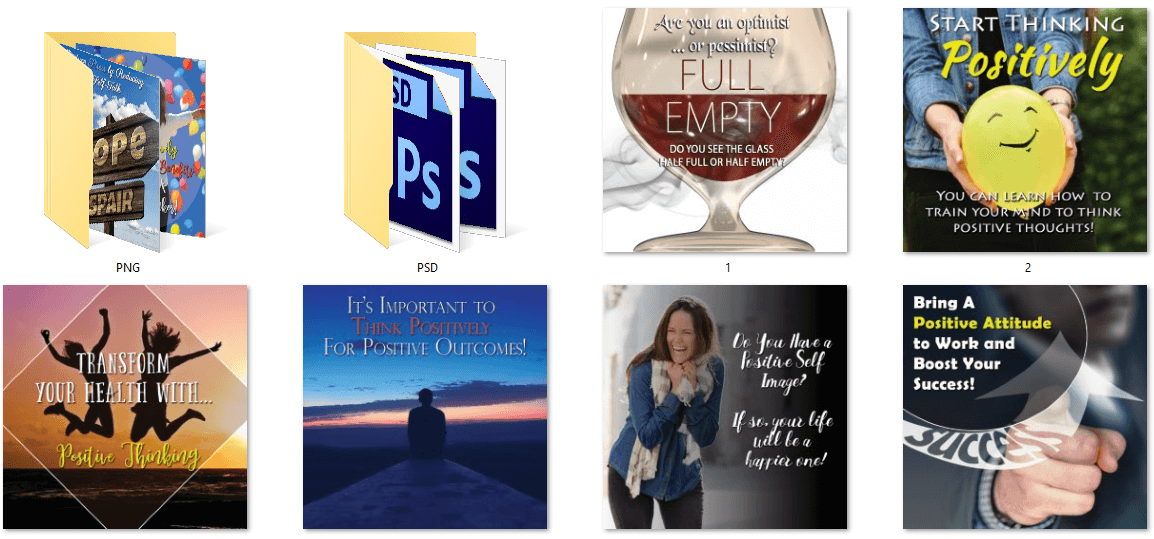 Full-Size Infographic
The full-size infographic measures 1,000px x 12,935px. That is HUGE!!!

Bonus #2 – Personal Development PLR!
In this bonus you'll receive 5 more articles, a report created from the articles, eCover graphics and social posters! Take a look…
Personal Development PLR Articles
1. What is Personal Development – 727 words
2. The Importance of Personal Growth – 718 words
3. Personal Development Goals to Increase Happiness – 794 words
4. How To Improve Your Own Personal Growth – 721 words
5. Create a Personal Development Plan – 914 words
We've also created a report out of the articles for you! It's beautifully formatted and illustrated with our social posters. It's 26 pages long and 4,466 words.

Plus Social Posters!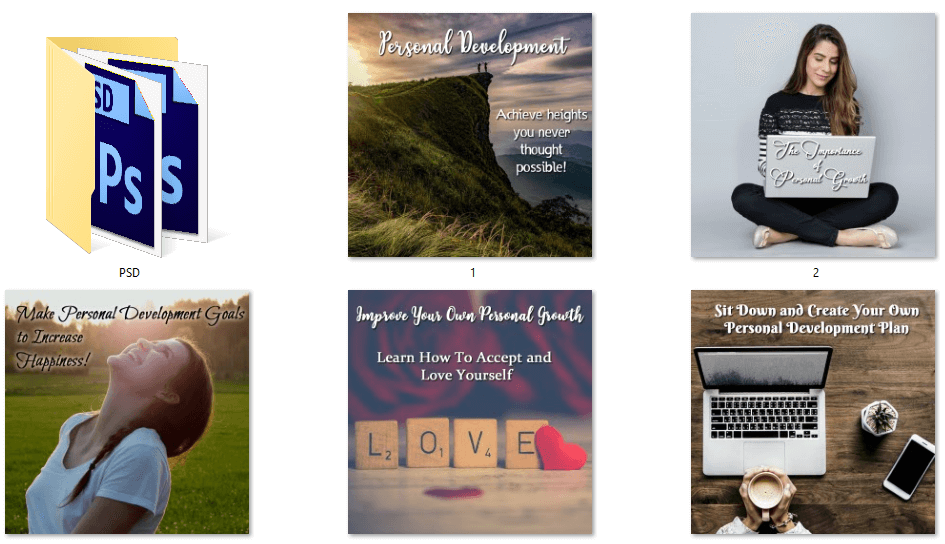 By now we're sure you can see the amazing value! Just click the button below!