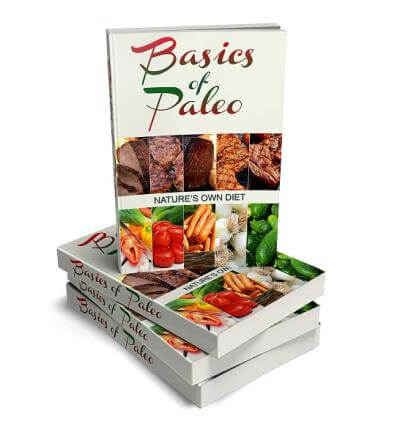 Our Paleo PLR package is not full of caveman articles. Of course there is reference to our ancestors in Paleolithic times…but that is as far as it goes! Our package is full of information covering what a Paleo diet is, how it affects your health…and how it makes you fitter and healthier now!
You will find our pack contains quality, well-researched content covering the health benefits of following a Paleo diet. If you have purchased our PLR before, you will know that our content is 100% quality!
Paleo Diet PLR Package Includes…
10 x Articles in Word and Text files
eBook created from the articles
eBook graphics, including the PSD file
10 x Social Posters, plus the PSD files
10 x Tweets
Professional full-size infographic!
10 x Paleo PLR Article Topics
These articles have been created after researching what people want to know about the paleo diet and their health. They have been well-written and are all 500+ words. Just one article would cost you the price of this whole package if you were to have one written for you.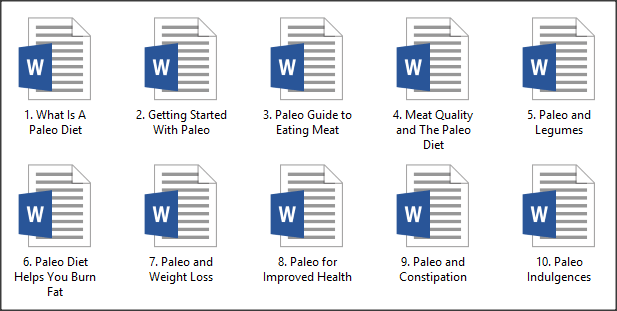 What Is A Paleo Diet? – 589 words
Getting Started with Paleo – 549 words
Paleo Guide to Eating Meat – 559 words
Meat Quality and The Paleo Diet – 569 words
Paleo and Legumes – 521 words
Paleo Diet Helps You Burn Fat – 620 words
Paleo and Weight Loss – 647 words
Paleo for Improved Health – 527 words
Paleo and Constipation – 564 words
Paleo Indulgences – 592 words
Paleo Diet PLR Social Posters
This is a popular diet packed with protein and will complement the protein package beautifully. Look at these great graphics you can use as your own! JPG and PNG files, plus editable PSD files.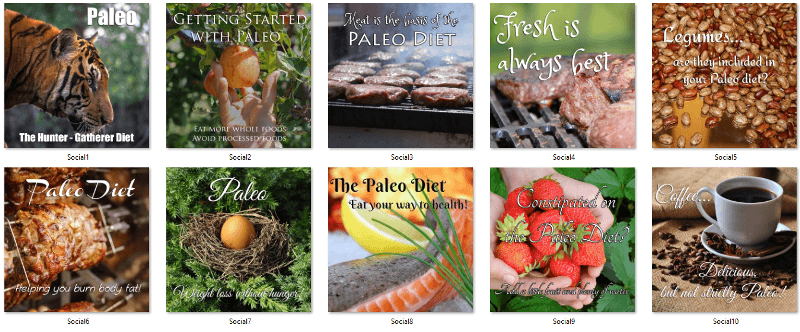 Paleo Diet PLR eBook
This "Basics of Paleo" ebook is created from the articles, so if you prefer an ebook, that's what you can use! The ebook is fully formatted and includes a table of contents, an introduction, a disclaimer and a conclusion. It is 6,444 words and 34 pages long! You receive the pdf and the word document files to edit as your own. Plus cover graphics, including the PSD file. The graphics come in 4 different styles.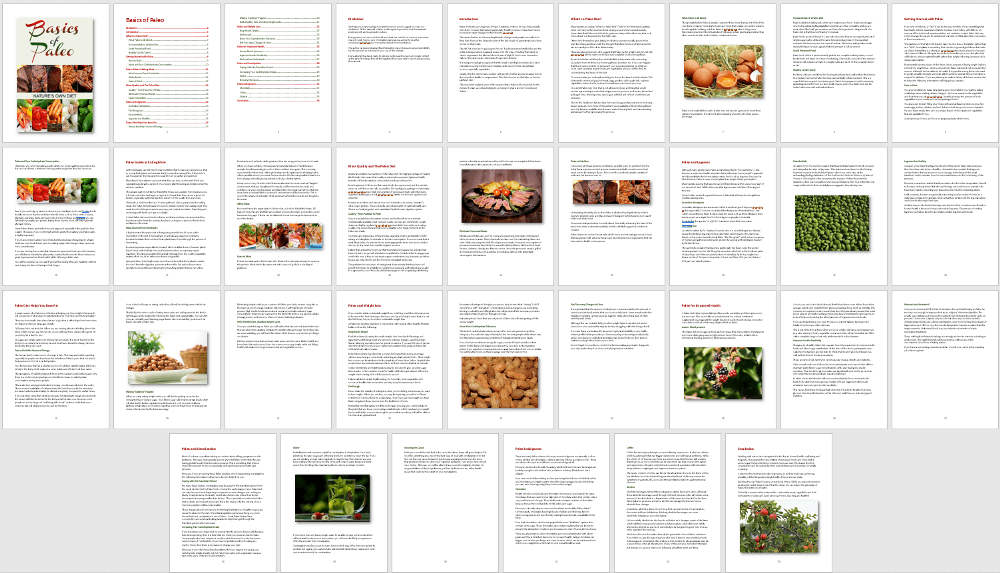 Paleo Diet eCover Graphics
Beautiful eCovers with editable PSD file to rebrand the ebook as your own!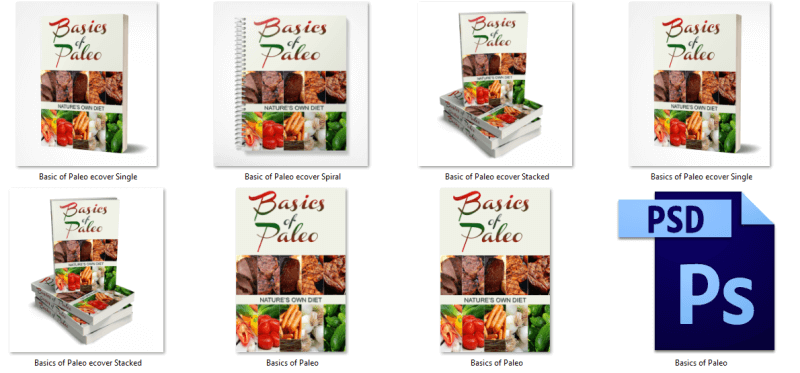 Full-Size Infographic

Our Paleo infographic shows the differences in how the healthy Paleo diet affects your health compared to an unhealthy Western diet and its effects. It also shows the benefits of following a Paleo diet and its food pyramid.
You are going to be excited about the quality of this infographic too. Our infographics are exceptional value for money and make the package excellent value. If you were to order one of these it would cost you a pretty penny and a lot more than our whole package!
10 x Paleo Diet Tweets
To promote your professionally written articles on Twitter, we have also included 10 tweets for you. This will help to promote your content and get your followers sharing and clicking through to your website! You can also use them on Facebook to get your fans commenting and clicking through to your content.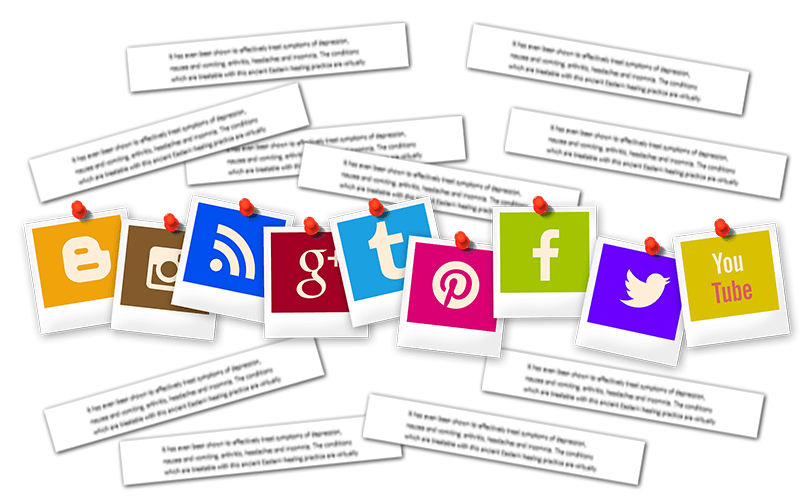 Exceptional Value!
ONLY $30