This 'Life Design' PLR package by JR Lang, is all about 'Designing Your Greatest Life'! This high quality self help PLR package contains 300 pieces of content, plus you'll receive a few hundred more pieces in our bonuses!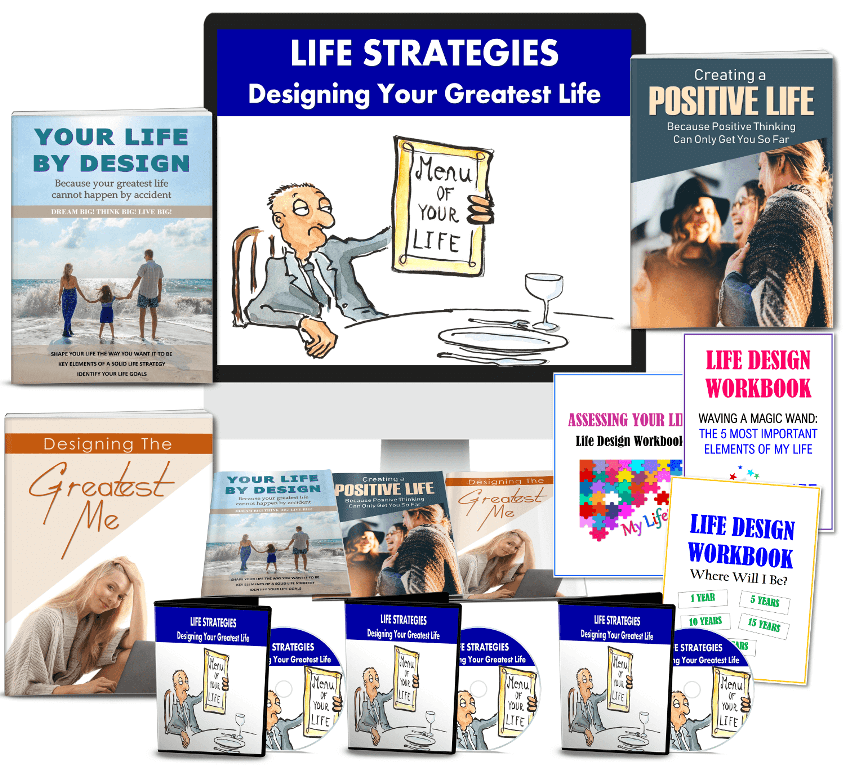 Just take a look to see what this package includes… and check our bonuses below!
JR Lang has created another mega pack in a hot self development niche! This Life Design PLR pack is well written and researched. It includes an eBook with full sales funnel and video sales page, 2 reports, workbooks and challenges, squeeze/opt-in pages, 16 articles, quality editable HD videos, checklists and graphics, infographics, and more! Plus, you'll receive all our bonuses if you click the link on this page!

JR's Life Design PLR Mega Package Includes…
eBook: Life Design Strategy – Because Your Greatest Life Cannot Happen By Accident 
– Editable eCover With 9 Different 2D and 3D Styles
– Copyright Free Images, Some Custom Made And Editable
– Sales Funnel With Video Sales Page Minisite, Sales Copy And Thank You Page
– Editable Sales Video With Pro Quality Voiceover
103 Extra Sales Page Graphics
7 Day Email/Autoresponder
Report #1: Designing The Greatest Me: A Proactive Guide For Women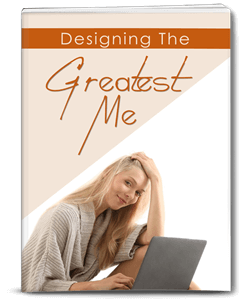 – Editable Cover With 9 2D and 3D Designs
– Copyright Free Images
– Custom Squeeze Page
Report #2: Creating A Positive Life

– Editable Word And Fully Formatted PDF
– Editable eCovers with 6 Different 2D and 3D designs
– Image from Cover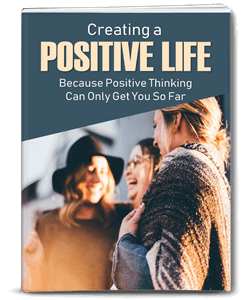 16 NEW Long Quality Articles
These designing your life articles are written with expertise and offer in-depth information to help establish yourself as an authority in the self help and self improvement niche!
Life Goals 101
A Woman's Guide To Designing Her Greatest Self
Self-Image: Is Our Life Defined On How We View Ourselves Or How Others View Us?
Self Feedback To Create The You You Want To Be
Your Self By Your Own Design
Designing Yourself: Blocking Out External Noise
6 Signs You Live A Fake Life
5 Key Reasons To Design The Life You Really Want
5 Ways To Build Your Personality
Designing Your Life: Prioritizing Your Priorities
Designing Your Life: An Anatomy of Choices
Life Design Strategy: Using Your Problems To Redesign Your Life
Life Design Strategy: Get In Touch With The Freedom To Live!
Life Design Strategy: Let Curiosity Get Out Of Your Rut
Designing Your Life: Key Considerations
Designing Your Life: Considering Your Most Important Goals
Printable Editable Assessment: Assessing Your Life
30 Day Challenge: Designing Your Greatest Life –  84 pages
– Word and PDF
3 Printable Editable Workbooks
– Life Design Workbook: Waving a magic wand: The 5 most important elements of my life – 44 Pages
– Life Design Workbook: Key Questions To Consider In Shaping Your Life – 146 Pages
– Life Goals And Vision Statement Workbook – 42 Pages
Editable Checklist and Graphics
– Life Principles
2 Editable High Quality HD Videos With Live Action Scenes – Each Video Comes With:
– Editable Powerpoint Source Files
– Professional Voiceover
– DVD Cover Graphics
– Royalty Free Music
3 Editable Infographics
– 5 Key Reasons To Design The Life You Really Want
– Designing Your Life: 4 Key Pieces Of The Puzzle
– Designing Your Life: An Anatomy of Choices
– Easily Editable Powerpoint And High Def PNGs
Editable Viral Images
– PDF Report Made From Images
– Easily Editable Powerpoint And High Def Web Ready PNG
Editable Collage Made From Viral Images
– Easily Editable Powerpoint And High Def PNG
35 Tweets/Social Media Updates
PLUS JR's AWESOME BONUSES and OURS!

OUR Bonuses
We're giving you bonuses on both JR's main offer and her upgrade offer!
#1 – Our Main Offer Bonus – 20 Quote Posters
JR is giving you 16 articles, so we've created 20 social posters with self improvement quotes to boost your article content with beautiful graphics! You'll receive the JPG, PNG and editable PSD files.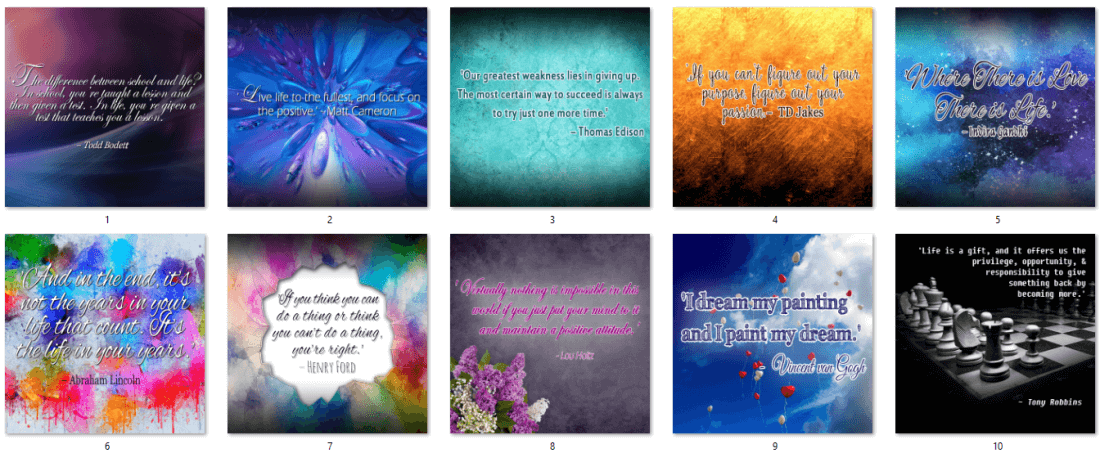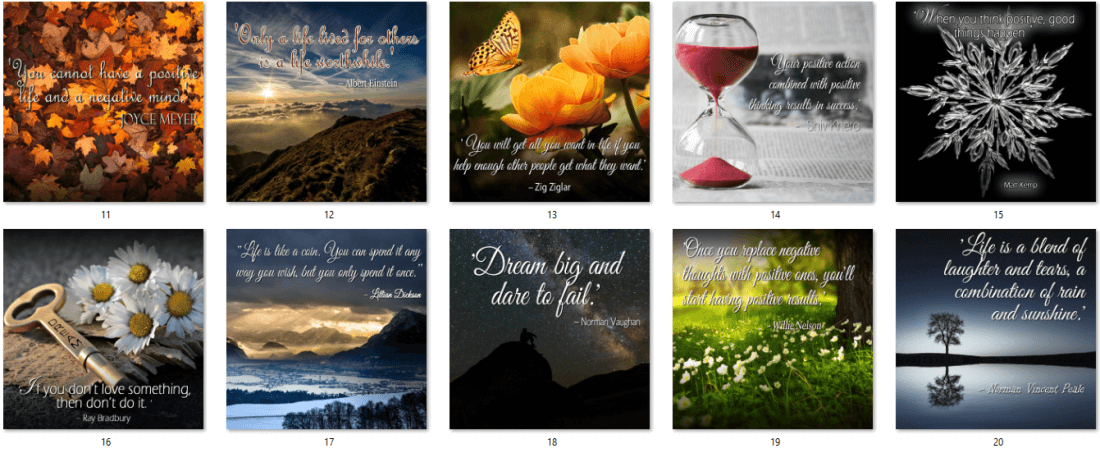 PLUS! $20 Discount Coupon!
We're also giving you a special $20 discount coupon you can use to spend in our store! Details are in your download file!
#2 – Our Upgrade Offer Bonus – 20 Quote Posters
If you purchase JR's next offer she has for you, you'll receive these bonuses from us too! We've created another set of 20 self improvement quote social posters for you to use. You'll also receive the JPG, PNG and PSD files!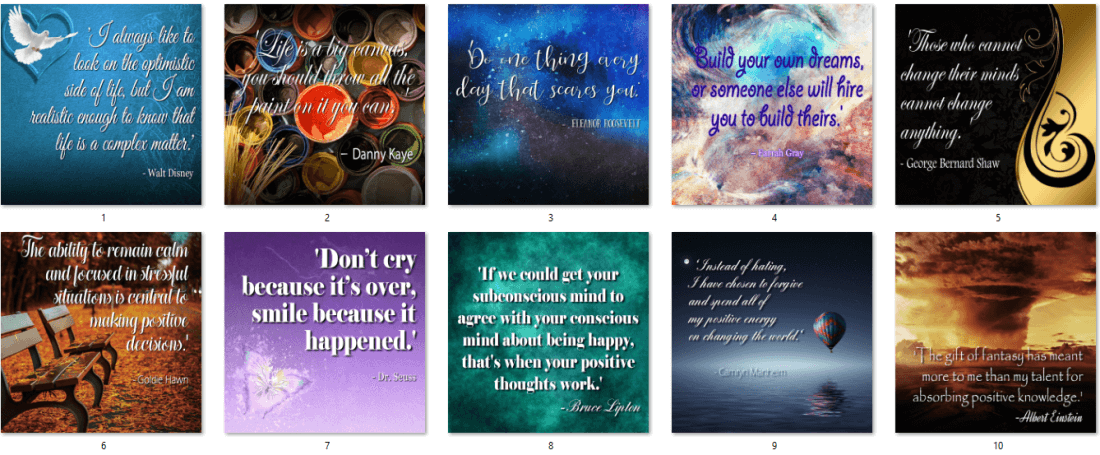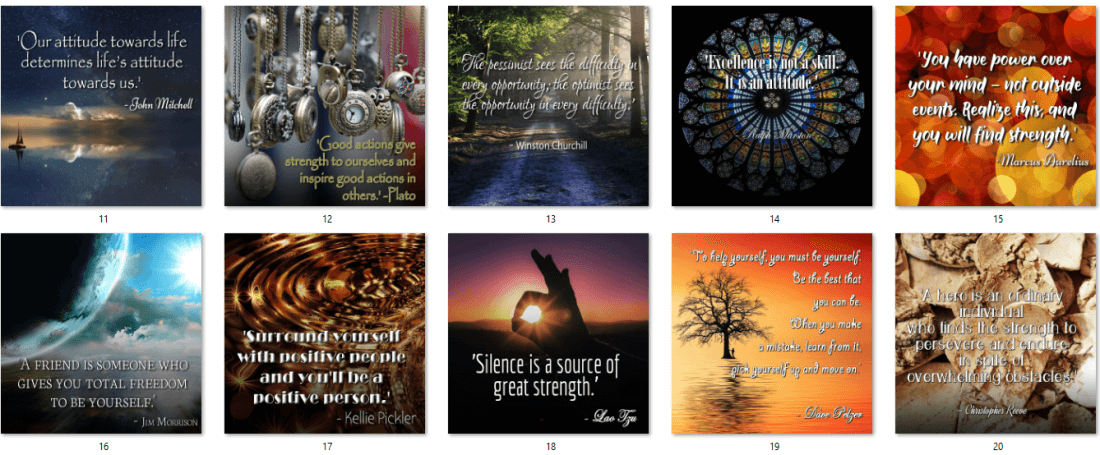 By now we're sure you can see the amazing value! So don't miss out on this offer and our amazing bonuses!
Just click the button below to instantly receive this incredible offer!