Our 'Health & Wellness PLR Membership' will provide you with high-quality content every month! You'll receive one brand new package at more than 50% off every month! Members will also receive a special 'Loyalty Discount Coupon' to use on products in store!
This Month's Topic – 'Metabolic Syndrome'


ONLY $30 $14 Per Month
Our 'Health & Wellness PLR Membership' covers natural health and healing topics. Every month you will receive one package covering a topic based on either physical health, emotional healing, alternative health, mental health, nutrition and diet, hormonal health and more!
You'll find nothing but high quality content and beautiful graphics. You may prefer articles, or just eBooks, either way we've got you covered, as we have created a professionally formatted eBook from the articles in the pack! Plus, as a member we welcome your health and wellness topic requests!
Here's What You'll Receive Every Month…

Brand New 'Health & Wellness' PLR Package
Every month you will receive a brand new PLR pack covering an 'evergreen' health and wellness topic. You can count on receiving content that your website visitors will be searching for and wanting to learn about. Each package contains: 10 articles, 10 social posters, an eBook created from the articles, eBook cover graphics and infographics.
Exceptional Quality
You'll receive content that has been professionally edited and created. We edit and check every single piece of content in the package, so we know the quality you are receiving. We are proud of the content and high standard we provide.

Member's Special Bonus + Loyalty Discounts!
If you join today, your membership price is locked in. You'll never pay more while ever you remain a member! Even if we put our prices up…you'll never pay more! Plus, you'll receive your very own discount loyalty coupon code, so you can buy anything in our store at anytime at a discount! This coupon is live while ever you remain a paying 'monthly or yearly' member!
Only $14 Per Month (or Get 2 Months Free with the Yearly Option!)
Save $16 per month, or SAVE $233 per year! (Each package sells in store for $30.)

This Month's PLR Package – Metabolic Syndrome
This Metabolic Syndrome PLR package answers all the questions people ask about MetS – Metabolic Syndrome. It is a cluster of conditions that occurs simultaneously, which increases a person's risk of heart disease, stroke and type 2 diabetes. If a person has 3 out of the following 5 conditions, they may be diagnosed with metabolic syndrome. These conditions include high blood sugar levels, increased blood pressure, excess belly fat (or abdominal fat), low HDL cholesterol levels and high triglyceride levels. Check the article titles (and word counts) below to see what's covered in this pack!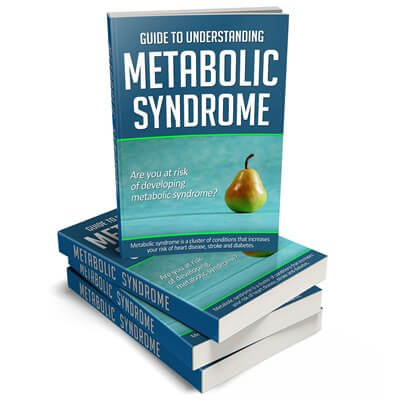 10 high quality articles in text and Word doc files.
All articles professionally written and edited.
For those who love eBooks, we have created an eBook for you from the articles in this pack.
Beautifully formatted.
Illustrated with our designed social posters, which are royalty free, commercial use images.
eCover graphics in 4 different layouts, including a 3D stack. The PSD file is included for editing.
10 professionally designed social posters, plus PSD files! Beautiful typography and photographs.
People won't be able to resist sharing your posters. Just add your URL and enjoy going viral!
Infographics! Be an authority in your niche!
10 Metabolic Syndrome PLR Articles
All articles are professionally written and edited. We only provide quality content you can be proud to call your own. We know exactly what's in our packages because we personally package it for you!

Metabolic Syndrome – A Cluster of Conditions – 864 words
Causes and Risk Factors of Metabolic Syndrome – 633 words
Are There Visible Signs of Metabolic Syndrome – 830 words
Complications of Metabolic Syndrome – 644 words
Metabolic Syndrome and Inflammation – Are They Linked – 564 words
How to Help Yourself If You Have Metabolic Syndrome – 763
Ways to Prevent Metabolic Syndrome – 655 words
Metabolic Syndrome Dietary Tips – 655 words
Metabolic Syndrome and The Ketogenic Diet – 708 words
Treatment Options for Metabolic Syndrome – 651 words
Metabolic Syndrome PLR eBook
The eBook that has been created from the articles, and is 40 pages and 7,843 words long! It is fully formatted and includes a table of contents with hyperlinked pages, a disclaimer, an introduction and a conclusion. If you don't want to make any changes, the PDF is ready to go! The PLR ebook is also fully illustrated with our beautiful social posters, which are created from royalty free, commercial use images.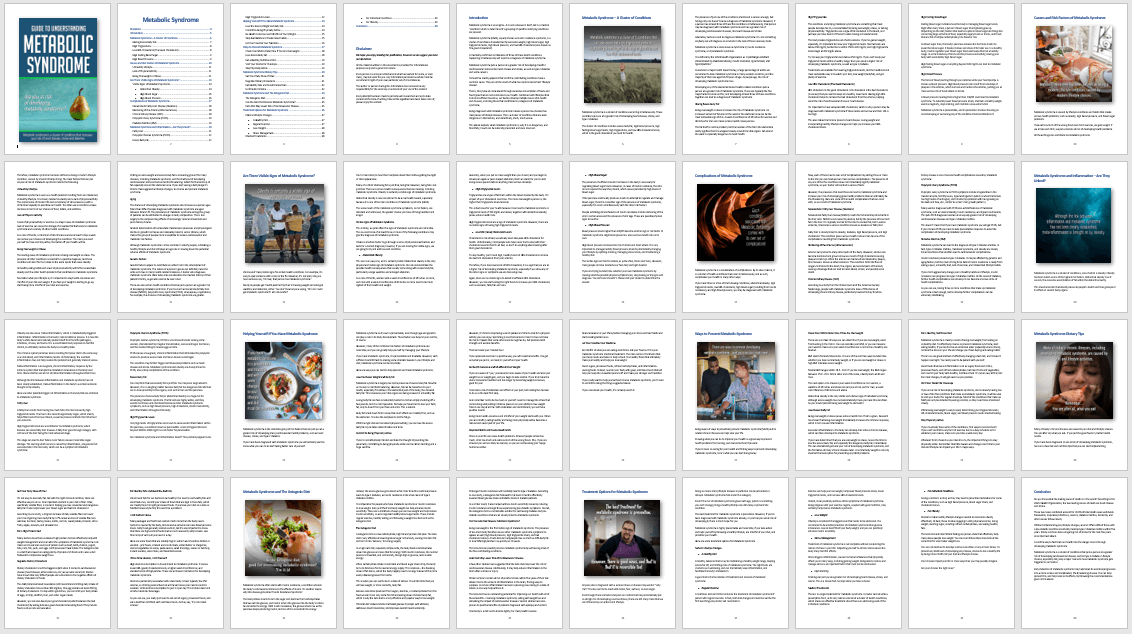 eCover Graphics Plus PSD File
High quality and professionally designed ecover graphics. Different styles to suit your own personal needs. You also receive the PSD file if you would like to make any edits.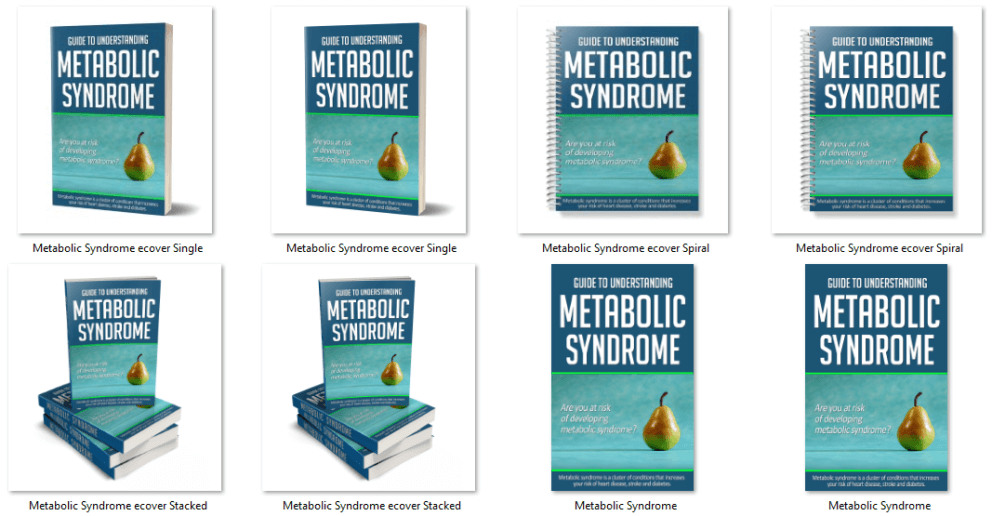 Professionally Designed Social Posters
Social posters get shared and create traffic to your site. You'll receive 10 social posters, one for each article, plus you'll receive the PSD files so you can edit them if you so desire.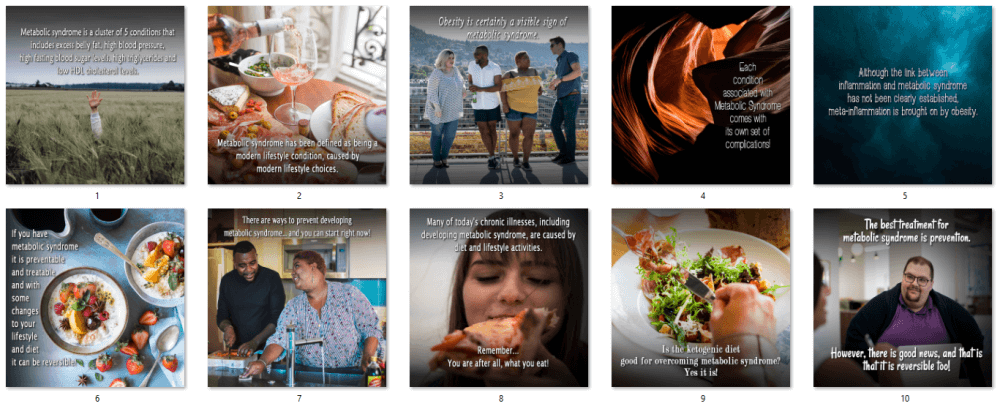 Infographics
These are the types of infographics you expect to see on many health authority websites. Now you can have them too in your monthly package! You'll receive 5 informative infographics in this package! You can use them on social media, in your blog posts and of course on both!

Save Every Month!
You will receive quality content like this every month for only $14, and you can cancel at any time.
Only $30 $14 per month


To your success and health always,
Geoff and Susan O'Dea