This 'Essential Oils PLR' package includes high quality articles, graphics and more. It provides information on the natural healing benefits and uses of many popular essential oils.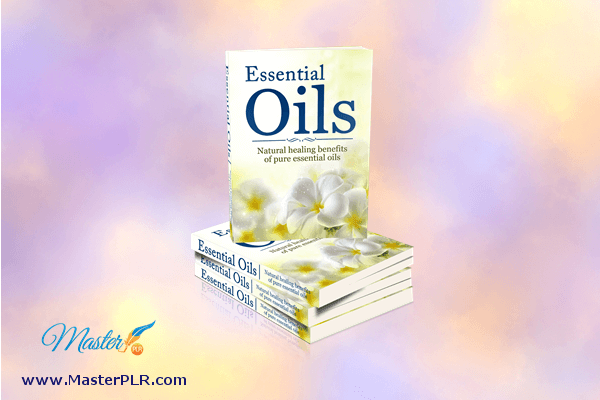 This is a topic that overlaps many niches, including alternative therapies and mental health. Aromatherapy, massage therapy, anxiety and depression niches regularly discuss the use of essential oils, in some form or another.
The healing benefits of essential oils as well as how to use them are explained in this package.
Essential Oils PLR Pack Contains
10 Articles in 2 different file formats – Word and Text
eBook created from the 10 articles in this pack, but formatted and illustrated for your convenience!
10 Tweets ready to use, just place your website link.
eBook cover, different styles, including a 3D design and PSD source file is included.
1 x Infographic. This is a full-size infographic! It's not a little meme. You would expect to see one like this on authority websites.
You will find our pack contains quality, well-researched content covering the healing benefits of essential oils. Plus, you will love the professional graphics! They are quality and it shows.
The infographic alone would cost more than this whole package, if you had one designed for yourself. Other bonus graphics include the eBook cover.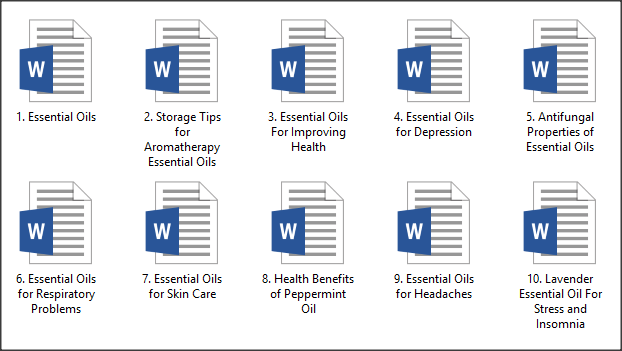 Essential Oils PLR Articles
High quality articles, professionally written and edited.
Essential Oils – 455 words
Storage Tips for Aromatherapy Essential Oils – 549 words
Essential Oils for Improving Health – 567 words
Essential Oils for Depression – 647 words
Antifungal Properties of Essential Oils – 522 words
Essential Oils for Respiratory Problems – 549 words
Essential Oils for Skin Care – 619 words
Health Benefits of Peppermint Oil – 493 words
Essential Oils for Headaches – 464 words
Lavender Essential Oil for Stress and Insomnia – 517 words
eCovers In Different Styles Plus Editable PSD File
This pack also includes ecover graphics. There is a flat design and also a 3D design. The PSD file is also included. You can use this graphic to create your own report out of the articles.
Essential Oils PLR eBook
We have created an ebook from the articles in this package (for those who would prefer an ebook). It has 5,865 words and 28 pages. Complete with introduction, disclaimer table of contents and conclusion. It is also illustrated with 100% royalty free and commercial use licensed images.
Take a look at the formatting…
Essential Oil Tweets or Facebook Posts
To promote your articles on Twitter or Facebook, we have also written 10 social media posts. Perfect amount of characters for tweeting and adding your link! These will help to get your followers talking and clicking through to your website!
You can also use them on Facebook to get your fans commenting and clicking through to your content. Whatever social media platform you use, these are an added bonus!
Full-Size Infographic
You are going to be excited about the quality of this infographic. You can even create other mini-infographics from this super large one. That means you will have images to add to your posts!
As we said earlier, this bundle is exceptional value for money, but our quality graphics make it unbelievable value!
If you were to have this infographic designed for you they would cost you quite a few hundred dollars. You have to provide the images, the content…let's just say it can be time consuming and expensive!
Now you don't have to do any of that as we provide them for you!
Exceptional Value!
ONLY $30