This brand new Enjoy Your Life PLR package is by JR Lang and it contains an enormous amount of PLR articles, 3 reports, email series and so much more. To add to this huge package even further we have created a bonus for you, our very special customer!

JR's Enjoy Your Life Package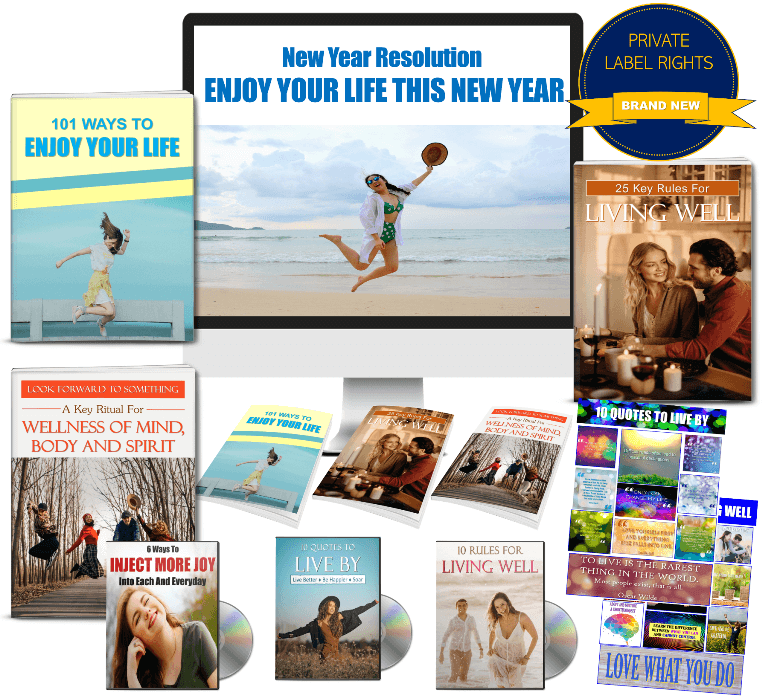 Our Bonuses
Just take a look to see what this package includes… and check our bonuses below!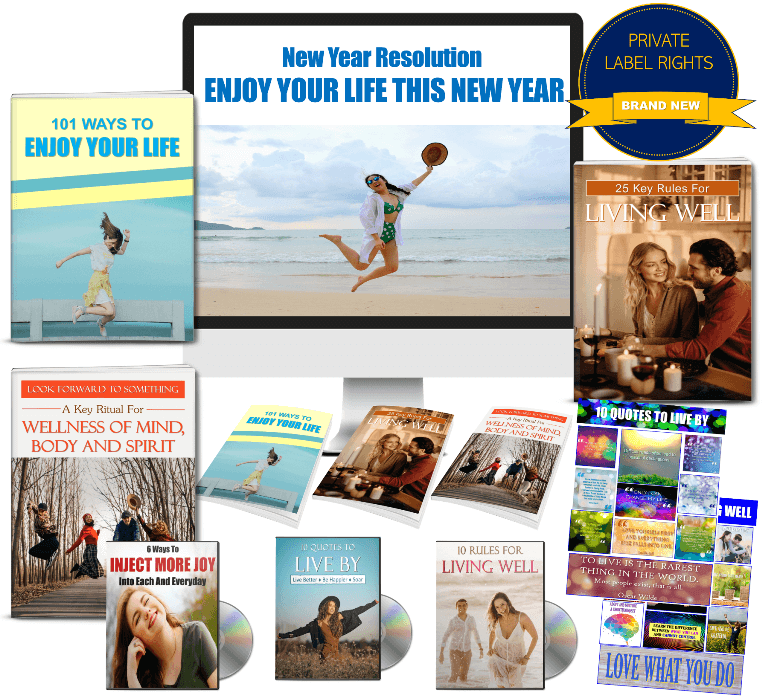 This Enjoy Your Life PLR package is of the highest quality, written with expertise and well researched. It includes a massive amount of content you can use to establish yourself as an expert in this niche. Take a look at what's included below… Plus, you'll receive our bonuses if you purchase through our link!

JR's Enjoy Your Life PLR Includes…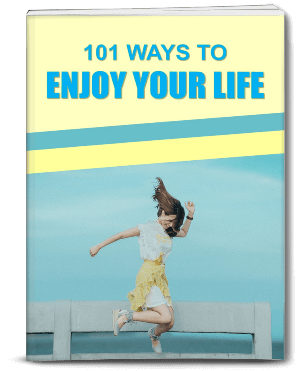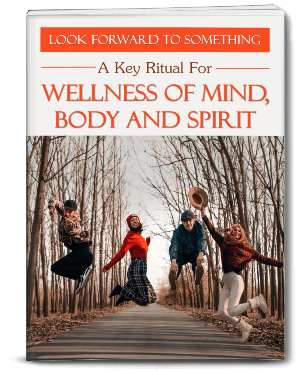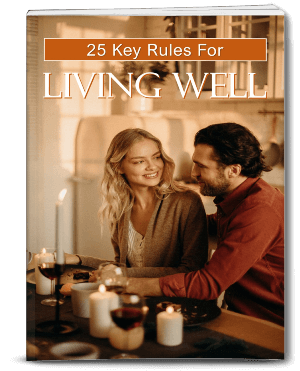 eBook: 101 Ways To REALLY Enjoy Life (20 Pages/3,264 Words)
– Editable Cover With 9 2D and 3D Designs
– Copyright Free Images
– Custom Squeeze Page
Report: 25 Key Rules For Living Well (22 Pages/4,994 Words)
– Editable Cover With 9 2D and 3D Designs
– Copyright Free Images
– Custom Squeeze Page
Report: Looking Forward To Something Everyday: A Key Ritual For Wellness Of Mind, Body And Spirit (14 Pages/3,864 Words)
– Editable Cover With 9 2D and 3D Designs
– Copyright Free Images
– Custom Squeeze Page
103 Extra Sales Page Graphics
12 Day Newsletter Series: Enjoy Your Lfie And Live Well In The New Year (3,224 Words)
25 x Brand New PLR Articles
2 Editable Infographics
– Editable Powerpoint, High Def
– Web Ready PNG and PDF
Editable Viral Images
– Easily Editable Powerpoint and High Def
– Web Ready PNG
– PDF Report Created From Images
50 Tweets/Tips Social Media Updates
62 Inspirational Quotes
Workbook – Nurturing Your Spirit
3 Editable High Quality HD Videos
– Editable Powerpoint Source Files
– Professional Voiceover
– DVD Cover Graphics
Editable Collage
– Easily Editable Powerpoint, PDF
– High Def Web Ready PNG
Extra Bonuses from JR 
Enjoy Your Life Articles
10 Life Lessons You Never Learn In School
10 Practical Ways To Simplify Your Life
10 Quotes To Live By
10 Rules For Living Well
5 Non Material Joyful Things
5 Signs You Do Not Enjoy Your Life
5 Simple Free Pleasures For A Better Life
6 Practical Ways To Enjoy Your Life More
6 Ways To Inject More Joy Into Each And Everyday
8 Tips For A Well Balanced Life
Do You Have Something To Look Forward To Everyday?
Enjoying Your Life Is Within Your Control
Finding True and Profound Joy From Relationships
Give Yourself Permission To Enjoy Enjoyment
How Having Things To Look Forward To Improves Your Happiness
How Living In The Moment Makes You Happier
How To Find Joy Everyday
How To Identify What Brings You Joy
How To Take Control of Your Happiness
Joyful Living: Its All About Your Mindset
Misery Loves Company: So Live Better And Change Your Company
The Art Of Living Well
The Connection Between Life Balance And Happiness
Using Gratitude To Bring Joy To Your Life
What Stands In The Way Of Your Enjoyment Of Life?
Why Don't You Enjoy Your Life?
You will love our bonuses we have for you too!

Our Bonus
Brand NEW 'Humor' PLR Package

Bonus – Humor PLR Package
In this Humor PLR package you will receive a professionally written report, and a squeeze page that you can copy and paste into your WordPress page. If you use HTML websites, that's fine too… you can use the content we have written for your own page.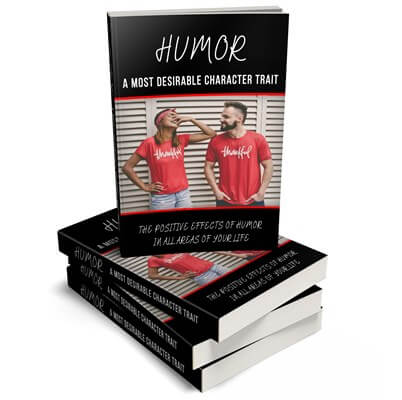 To enjoy life, it's nice to add a little humor to it… and it helps you in so many areas of your life. Humor is important in your business life as well as your personal life. Your customers will learn how and why it is important.
Lead magnets (or reports) are essential for building your list, and to get your website visitors attention we have also created a CTA (call-to-action) graphic, which you can place anywhere you like!
We'll also be giving you 5 articles and 5 social posters, which we combined to create the report for you. This enables you to use the content for any purpose you desire! Place your call-to-action graphic below any of the articles and grow your list! They'll want to read more!
Humor PLR Report or eBook
This PLR report explains how humor is an important character trait. It is a strength you can develop and use to your advantage. The report is all new content, and is 21 pages, 4,116 words long! It is fully formatted and includes a table of contents with hyperlinked pages, a disclaimer, an introduction, and a conclusion. The report is illustrated using the social posters we designed, which are created from royalty-free, commercial use images.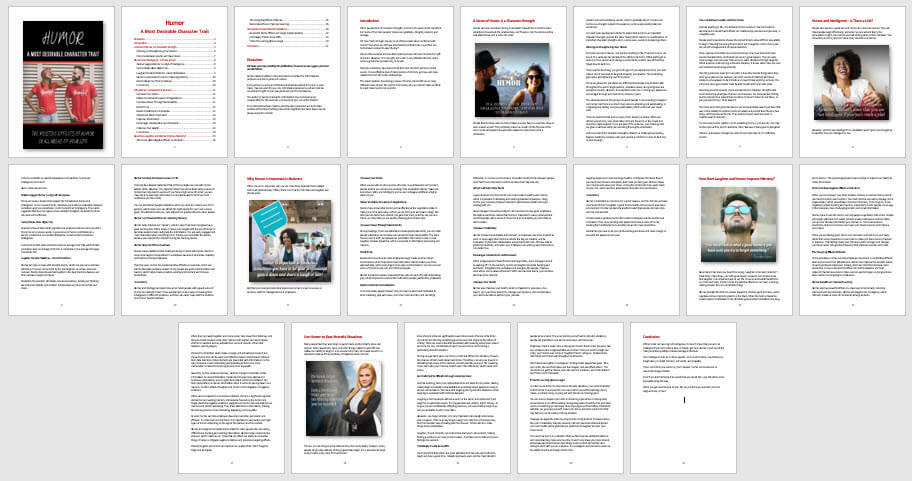 Humor PLR eBook Covers
High quality and professionally designed eCover graphics. Four different styles to suit your own personal needs. You also receive the PSD file in case you would like to make any edits.
Custom Squeeze Page (or Optin Page) & 'Call to Action' Graphic!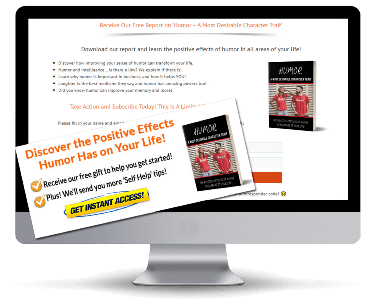 We've created the copy for your WordPress squeeze page! Now you can promote your report offer without having to create the content yourself.
Simply copy and paste into your WordPress page! Add your optin form, and you'll be ready for your website visitors to subscribe to your newsletter and to receive their gift!
PLUS! We've created a call-to-action graphic for you to place on your website so your visitor will click through to your squeeze page! Squeeze Page Instructions are included for your convenience.
Humor PLR Articles and Posters
You'll also receive the professionally written and edited articles we have used to create the report, plus the corresponding social poster to suit each article in this package. There's 5 articles and 5 social posters! Plus, we've included the editable PSD files for the posters too!
A Sense of Humor is a Character Strength – 780 words
Humor and Intelligence – Is There a Link? – 661 words
Why Humor Is Important In Business – 716 words
How Does Laughter and Humor Improve Memory? – 715 words
Use Humor to Ease Stressful Situations – 743 words
Social posters are a must if you want to be seen! Why? People love to share gorgeous graphics, and as that creates awareness of you and your business, you'll also receive more traffic to your site. You can post these on your website and/or (we recommend both), share to your favorite social media platforms. You'll receive 10 social posters, one for each article in this package, plus you'll receive the PSD files so you can edit them if you so desire. These posters have been created using royalty-free, commercial use licensed images.


Extra Bonus Articles!
We're also giving you 10 articles from different packs in our store, that complement the topic of enjoying your life!
10 Self-Help Articles
The Importance of Personal Growth – 718 words
Be Selfish when Necessary – 1,003 words
Personal Development Goals to Increase Happiness – 794 words
Total Wellness Is Up to You – 776 words
Reward Yourself if You Achieve a Small Goal – 754 words
How Can You Increase Your Emotional Energy – 903 words
Enjoy the Sunshine and Get Happy – 766 words
Develop Life-Changing Habits to be a Better Person – 842 words
Self-Care Can Boost Your Self Esteem & Confidence – 818
Keep Your Body in Balance and Live – 755 words
By now we're sure you can see the amazing value! So don't miss out on this offer and our amazing bonuses!
Just click the button below to instantly receive this incredible offer!