Special PLR Eating Disorder Offer!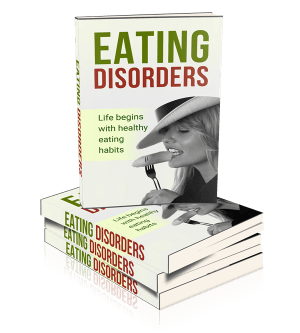 This 'Eating Disorder' Pack Overlaps Many Health Niches – Mental Health, Poor Self-Image and Low Self-Esteem, Bad Diet Habits, Unhealthy Weight Loss Attempts and More!
We have covered 3 of the main topics in this 'Eating Disorder PLR package. (You can view all packages listed separately, by clicking the links below.)
3 x Evergreen Niches – Your information won't date! These health topics are becoming more and more of a problem and will never be a non-issue.
Quality Content – All our content is well-researched and extremely relevant to the topics covered. Your website visitors will love reading REAL information!
PLR Content – This package comes with 'Private Label Rights' so you can put your name on this content and feel like an expert!
Google Keyword Monthly Searches – These niches have great average monthly searches, the competition isn't too savage and the bids are high! That means there's money to be made in this niche, otherwise people wouldn't pay high bids!
Take A Look At What Each PLR Package Contains!
Each package contains 10 researched, high quality articles, a full-size professional infographic – giving your website visitors reason to share on their favorite social media sites – and 10 tweets, so you can tweet to your followers.
One of the infographics alone costs more than this whole mega PLR package! We are excited about the quality of our content and what you will receive. Here is the first package…
1. Anorexia Nervosa PLR Package

The 'Anorexia Eating Disorder' PLR package contains articles, Tweets and a full-size infographic!
Here is a list of the article topics covered in this pack!
What Is Anorexia Nervosa – 607 words
Anorexia and Depression – 518 words
Anorexia Nervosa and Co-Existing Disorders – 558 words
Common Features and Causes of Anorexia Nervosa – 672 words
Anorexia Vs Orthorexia – 579 words
Symptoms of Anorexia – 643 words
Therapies for Anorexia – 715 words
Recovery Tips for Anorexia Nervosa – 621 words
Anorexia Effects on the Body and Mind – 716 words
Differences between Anorexia and Bulimia – 546 words
Infographic measures 800px wide by 3540px high!
2. Binge Eating Disorder PLR Package

The 'Binge Eating Disorder' PLR package contains articles, Tweets and a full-size infographic!
Here is a list of the article topics covered in the pack!
Binge Eating Disorder – 556 words
Alternative Therapies for Binge Eating Disorder – 606 words
Nocturnal Eating Syndrome – Binge Eating Disorder – 581 words
How to Curb Binge Eating at Night – 647 words
The Link between Binge Eating and ADHD – 609 words
Stress and Binge Eating – 559 words
Binge Eating After Anorexia – 680 words
Binge Eating After Following Weight Loss Diet Plan – 781 words
Physiological Responses to Binge Eating – 812 words
Binge Eating – Long Term Side Effects – 608 words
Infographic measures 800px wide by a massive 4195px long!
3. Bulimia Nervosa Eating Disorder PLR Package

The 'Bulimia Eating Disorder' PLR package contains articles, Tweets and a full-size infographic!
Here is a list of the article topics covered in this pack!
Bulimia Nervosa – 649 words
Bulimia Signs and Symptoms – 532 words
Bulimia and Brain Function – 629 words
Bulimia Treatment Options – 615 words
Non-Purging Bulimics – 559 words
Bulimia and Stomach Problems – 560 words
Bulimia and Oral Health – 494 words
Bulimia Effects on The Body – 624 words
Bulimia Nervosa Vs Binge Eating Disorder – 592 words
Bulimia Nervosa – Preventing Relapse – 729 words
Infographic measures 800px wide by a super-size 5190px long!
Bonus 1 – Eating Disorders Report

In your report you will receive:
A 2,608 word report covering issues such as how binge eating on healthy foods isn't healthy, discusses self help tips to overcome a binge eating disorder, herbs used in natural anorexia treatment programs and more.
A flat eCover and a 3D ecover design, plus PSD file (for flat design).
Report in Word Doc. and PDF. It has been fully formatted, so you only have to add your name and links!
Bonus 2 – Eating Disorders Full-Size Infographic
Another Infographic Covering All 3 Niches
To make this package complete, we have also included an 'Eating Disorder' Infographic covering anorexia nervosa, bulimia nervosa and binge eating disorder.
The infographic measures 800px wide by 5190px in length!
Infographic measures 800px wide by a super-size 5190px!
4 Infographics in the Total Package!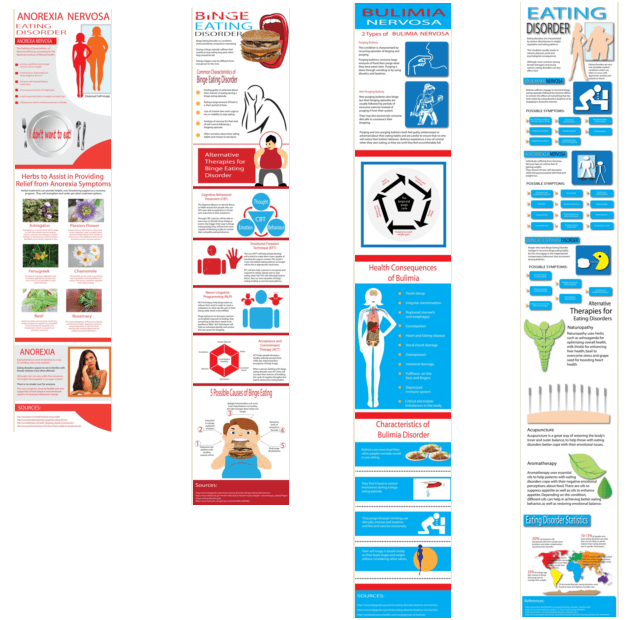 Complete Eating Disorder Mega PLR Pack
ONLY $47

Many hours of research and hard work has gone into this package and if you would like to see the costs involved in creating a package like this…not counting the hours of time researching and working…well here you go…
The Value of This PLR Package…
We are sure you can see the value without us showing you, but it is always interesting to know! However, the cost to you is nothing like this of course. This special offer comes with a special price! For literally hundreds of hours and work and dollars, you pay today…
Buy Eating Disorder PLR Package and Save!
ONLY $47
How Can You Use This PLR Content?
1. Website Content
Post the articles on your website either as is or you can re-write them to suit your own 'voice' or personal style. We recommend you change the title and add your own intro and final paragraph at least. You don't have to, it's just a suggestion!
2. Autoresponder Series
Create lots of valuable information in an email series, by breaking up some of the articles. Remember to place links inside the emails pointing to your important pages.
3. Tweet Your Content
After you've posted your article, use the corresponding Tweet to message all your followers…or gain new followers looking for your content!
4. Videos, Podcasts, Google Hangouts and Webinars
The article content can be use for you to create so many pieces of content! You can use it to create videos and podcasts etc. Read the content as you film yourself helping others with a binge eating disorder or create a podcast for people to listen to.
5. Provide A Free Optin Offer with The Report
Offer the report as a free offer and build your list. Create an email series as mentioned above and position yourself as an expert in helping people with an eating disorder. There are many books in Amazon you can point them to make nice commissions or compile the articles into an even bigger report/ebook and sell your own from your website.
5. Only Your Imagination Limits You!
There are literally hundreds of ways to use PLR content! We have only listed a few…but you post your infographics on your website and share them to places like Pinterest. The infographics are amazing! People will love to share and your content will effortlessly go viral!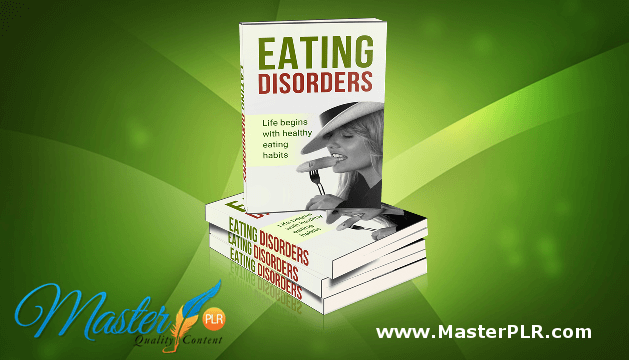 You are only limited by your imagination…
but if your imagination fails, we are here to help you!
We know we provide quality content and are proud of it. We hope to make you proud being able to use this content as if you had written it yourself.